Apartment Torre Valentina
Impressions of the coast enliven an apartment facing the Mediterranean Sea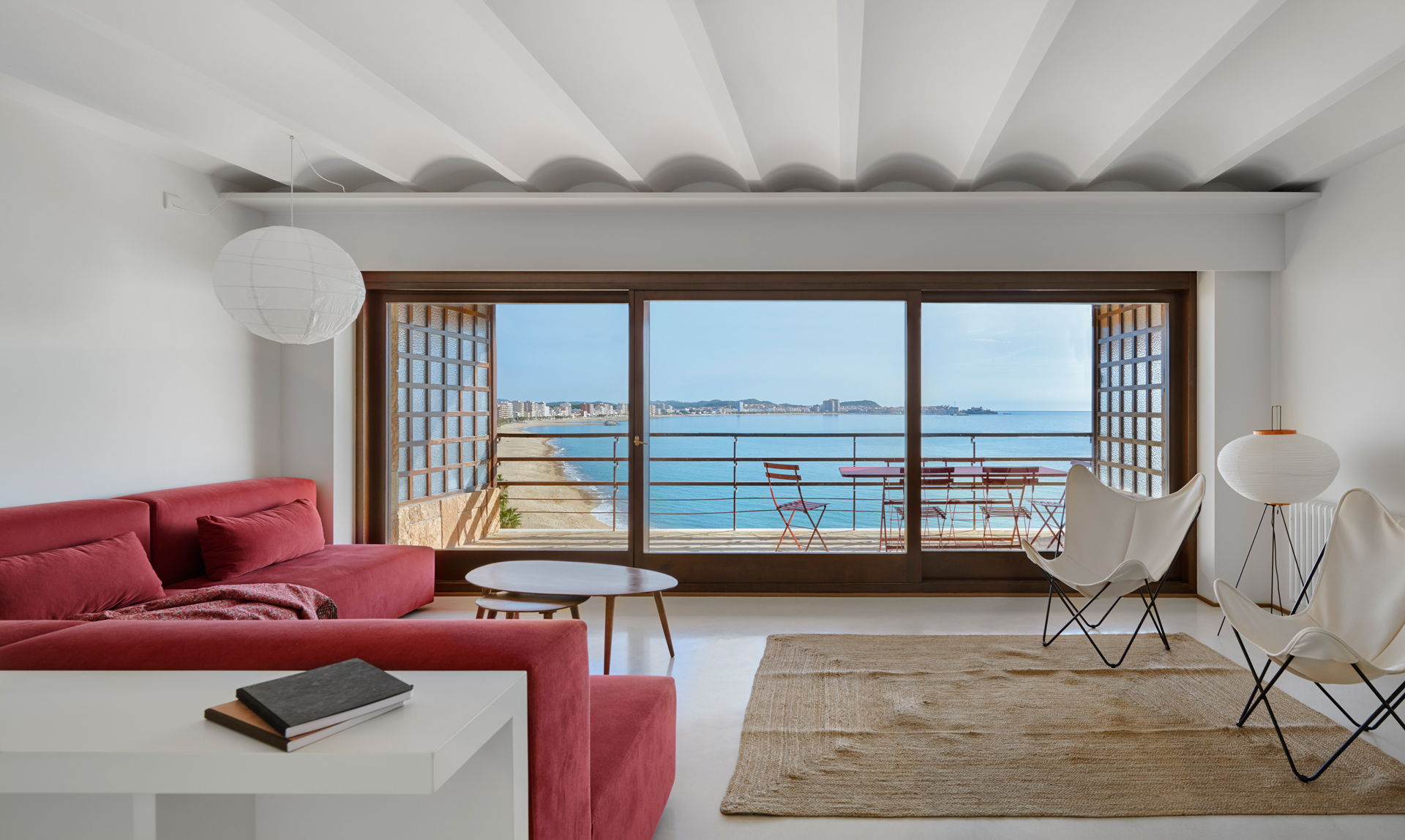 An apartment overlooking the sea on the Costa Brava has recently been renovated and enlarged. Ideal Work Microtopping® and Rasico® unify open plan areas by creating an elegant backdrop.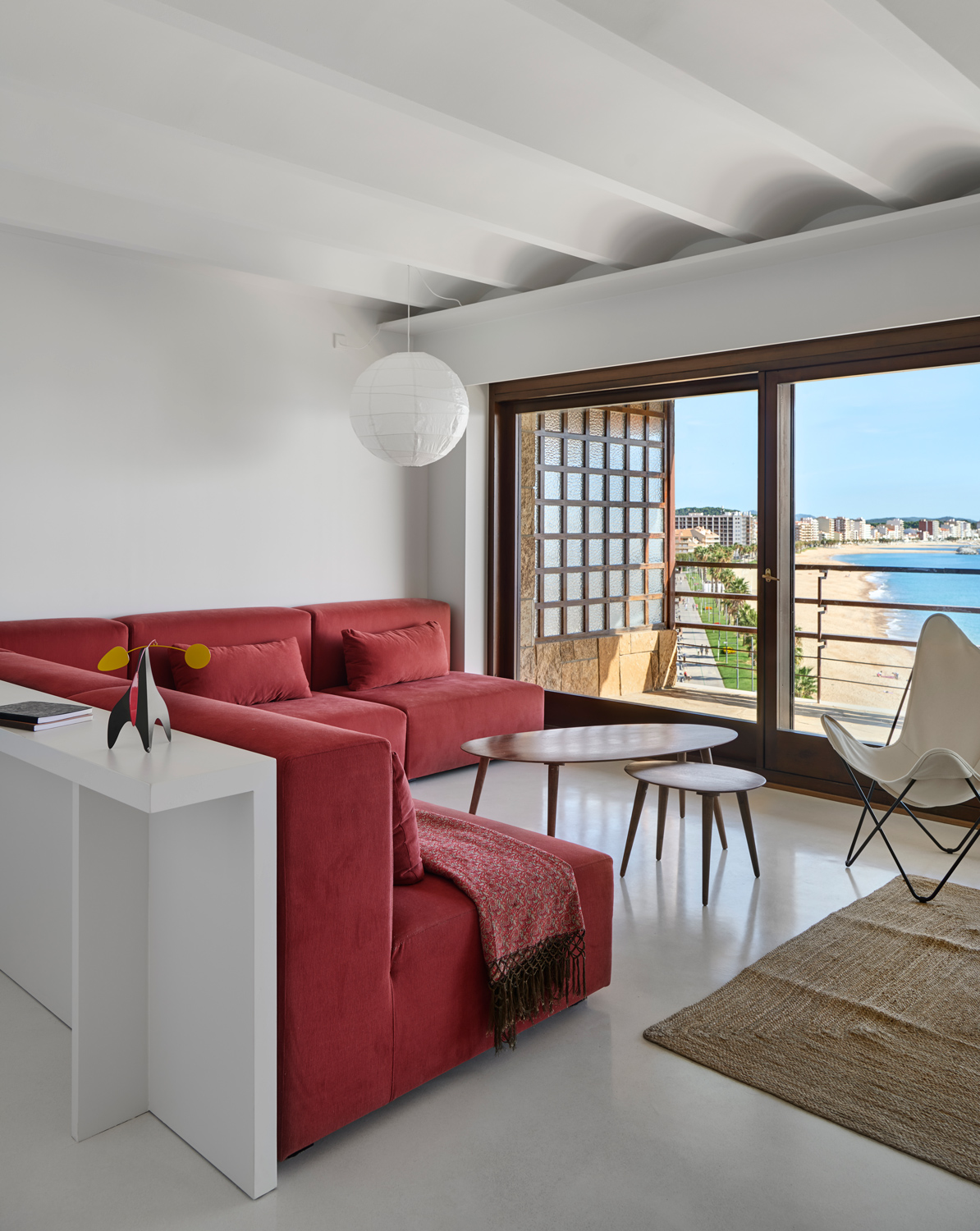 Popular for its quiet beaches, clear water and hidden bays, the Costa Brava is an ideal holiday destination for those seeking both nature and fun. Here, adjacent to the Mediterranean Sea, a costal style apartment has recently been renovated by interior designer Bea Bombí and architect Elvira Gómez.
The renovation plan included enlarging the apartment, creating more space and a new room. The increase in size was created by utilising a laundry room situated on the back balcony and through the application of fresh, neutral coloured materials to maximise natural light, making it reach all areas.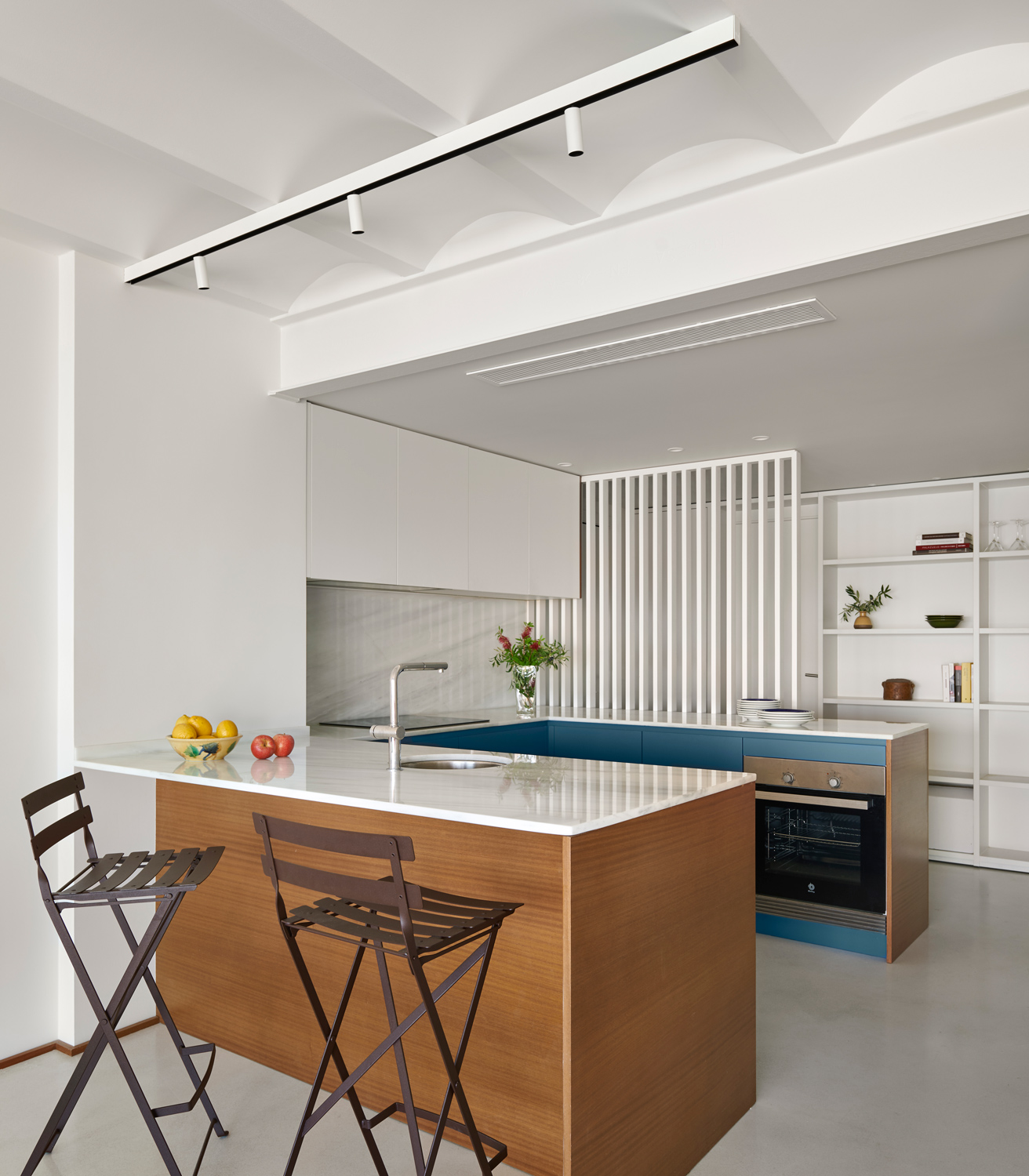 "We've been charmed by the use of neutral shades and primary colours, combined with Iroko wood used to recall woodworking on the outer facade. We wanted to add modernity and yet keep an aesthetic consistency with the building's style" the designers claim.
The apartment now consists of an open plan area that includes living, dining room and kitchen plus two bedrooms and two bathrooms. The environment is airy, spacious and welcoming: the perfect place to look out at the sea and relax. To create this peaceful effect, the designers chose minimalist pieces of furniture, combining them with bright colours to give the place a lively touch with a nod to marine style.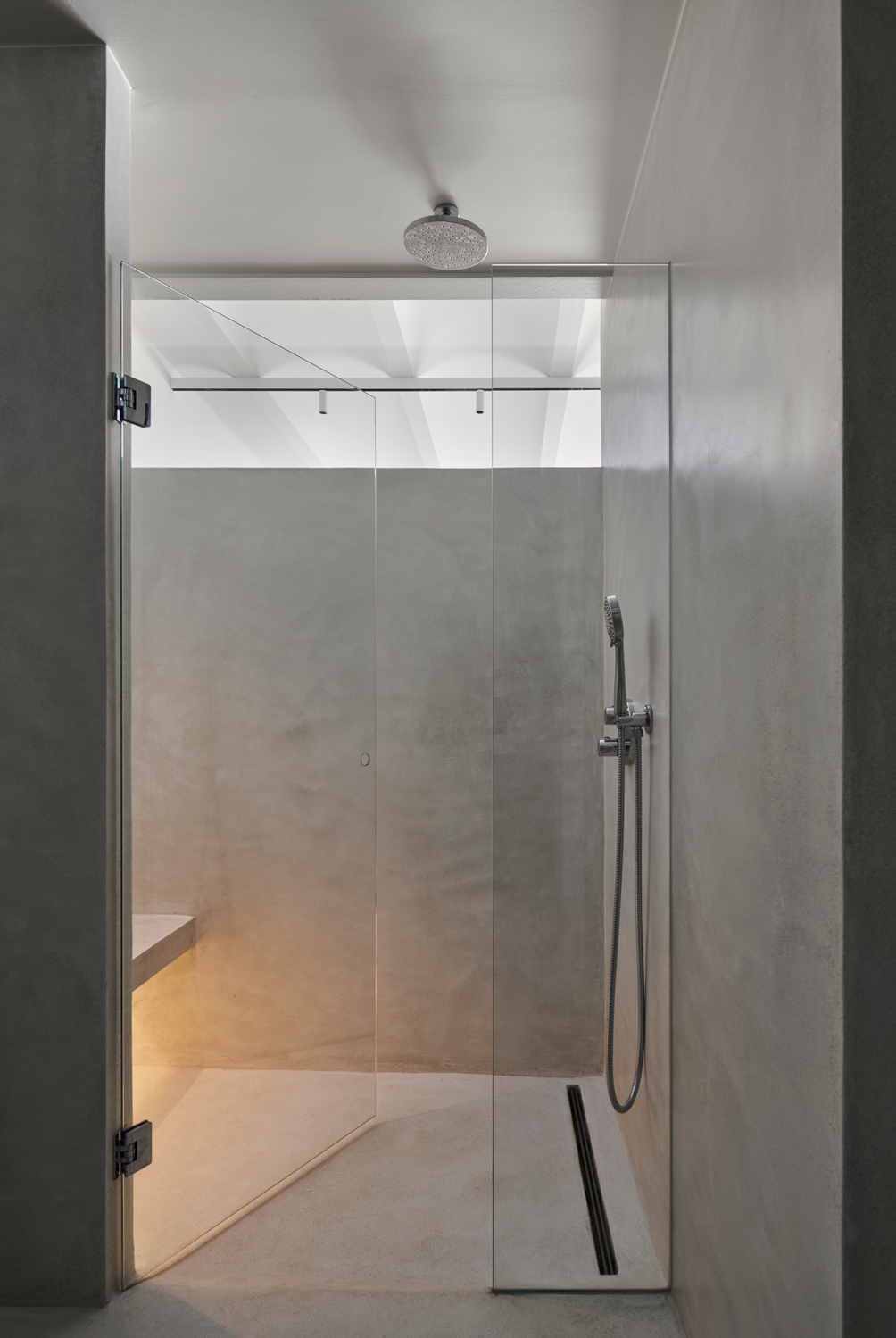 Ideal Work solutions were used on the floors to meet the architectural firm's desire for beautiful, seamless surfaces easy to clean and maintain. Microtopping®, Ideal Work's cement polymer, which is suitable to cover any surface in just 3 mm thickness, has been applied in the open space and in the bedrooms. Through its silken, tactile effect, Microtopping® gives continuity to different spaces, visually enlarging their appearance. It is, therefore, perfect for apartments where space is at a premium. For the bathroom, the designers opted for Rasico®: Ideal Work's decorative surface characterised by a unique, artisan texture which here provides a dynamism to the otherwise too minimalist look of the room. The texture of this Rasico® application is gentle, delicate and recalls the tactile effect of sand – a sophisticated touch for such a coastal style apartment.
Date: 2020
Place: Torre Valentina, Costa Brava, Spain
Designers: Estudio Bombi + Gomez
ph: Eugeni Pons
Oplossingen gekozen voor Apartment Torre Valentina