Concrete Optik
The expressiveness of fair-faced concrete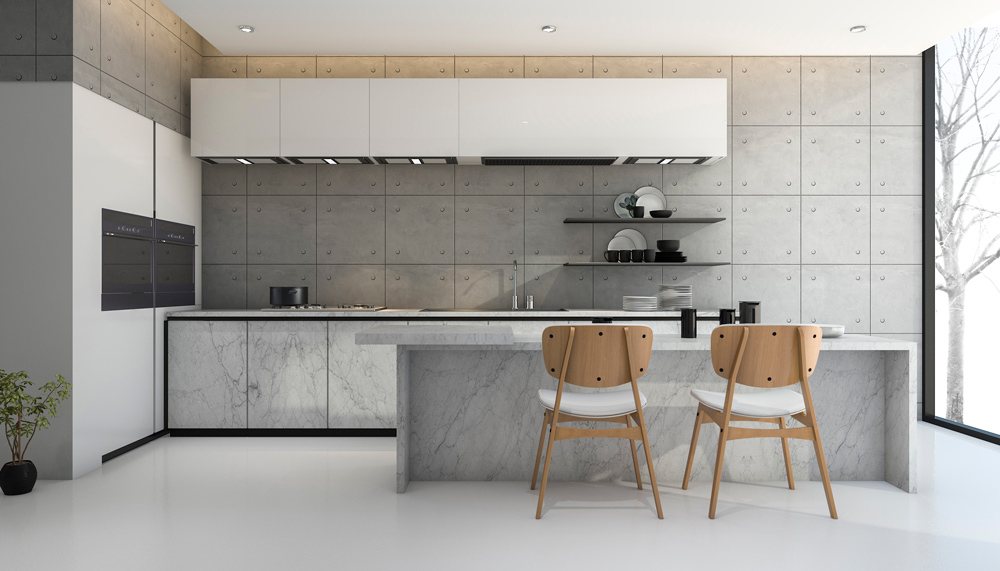 The expressiveness of fair-faced concrete
As a result of Ideal Work's technology, Concrete Optik is a coating able to recreate the brutalism of fair-faced concrete in just 2 mm thickness. The tradition started by Le Corbusier and culminated with Tadao Ando's aesthetics is still alive in this innovative solution signed by Ideal Work.
Why choosing Concrete Optik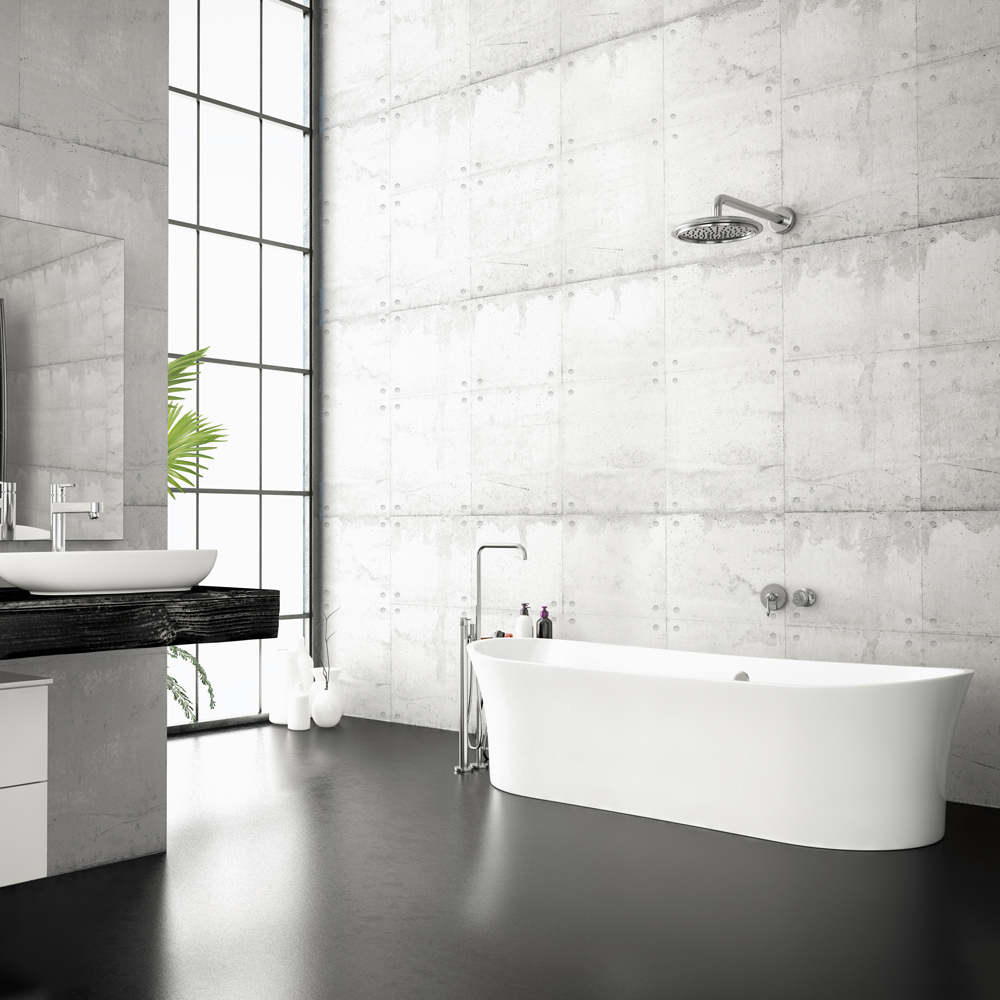 Innovative material
Concrete Optik is a cement polymer coating that allows to obtain, in just 2 mm thickness, realistic and uniform concrete walls with a fair-faced effect. Because of its seamless nature, Concrete Optik can be used to coat any vertical surface: walls, tiles and even pieces of furniture or curved surfaces, both indoor and outdoor. Such low thickness makes Concrete Optik ideal in case of restructuring, since it can be applied without demolishing the preexisting surface.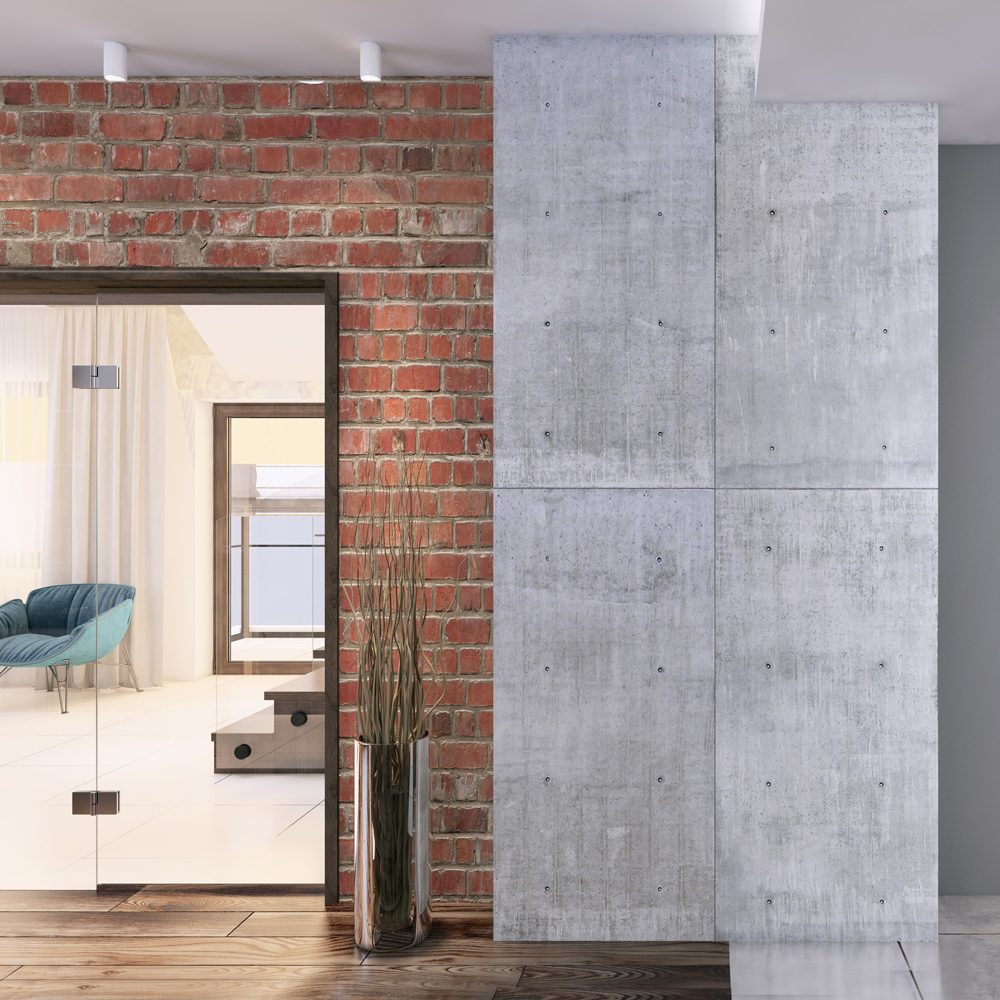 Maximum expressive freedom
Highly customizable thanks to a wide range of colours, Concrete Optik is a solution designed for concrete perfectionists who aim at transforming any space by recreating the rigorous and industrial look of fair-faced concrete in just 2 mm thickness. The handcrafted application performed by Ideal Work's authorized applicators allows to obtain an always custom-made result; stores, restaurants, hotels, offices, showrooms, museums and private houses will benefit enormously from this innovative procedure.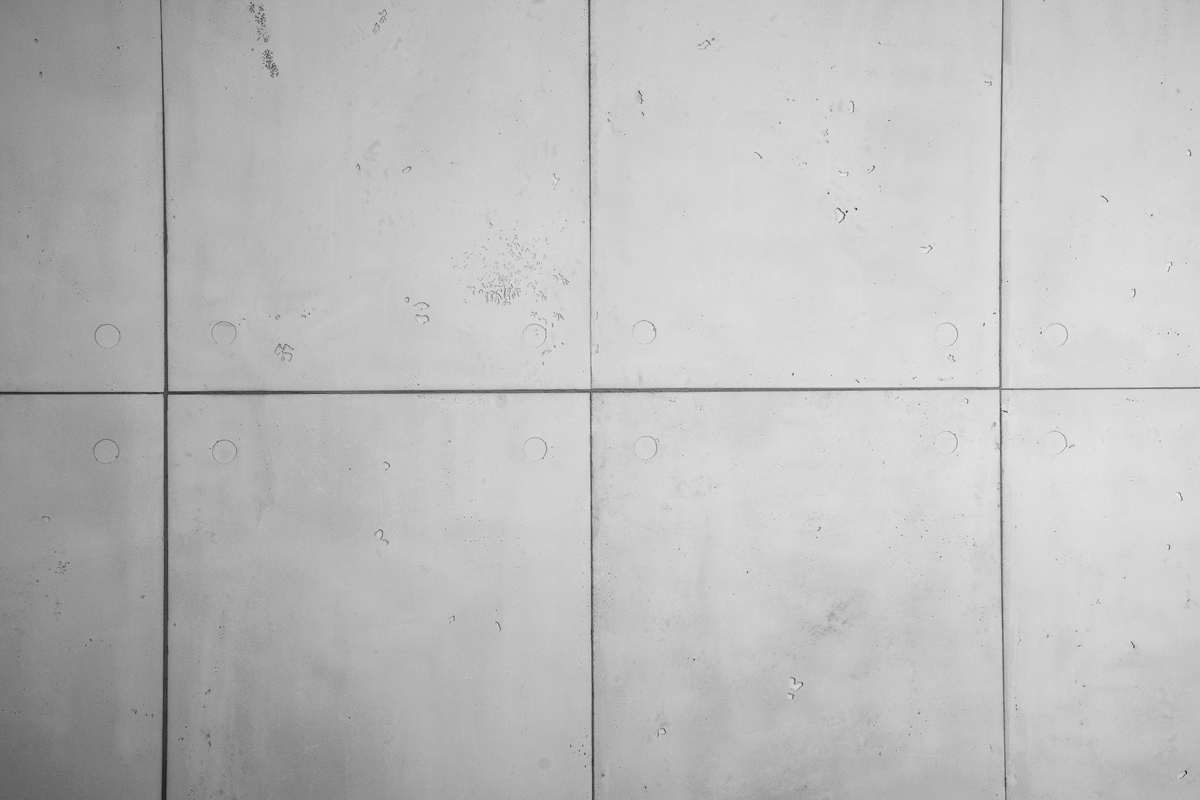 Quick application, lower costs
Concrete Optik's application procedure requires about 48 hours; once the surface has been prepared, the Concrete Optik mix is applied. Some special PVC sheets of the same size as the panels the architect wants to create are then positioned. The protective treatment gives the finishing touch. This innovative technique allows to optimize both the installation time and costs as compared to the traditional procedure.
Nieuwste projecten gemaakt met Concrete Optik
Benefits
1. Preparazione del sottofondo
2. Applicazione del primer
3. Applicazione di Concrete Optik
4. Posa dei fogli MT-OPTIK-PP e schiacciatura
5. Rimozione dei fogli dopo 24 ore
6. Trattamento protettivo