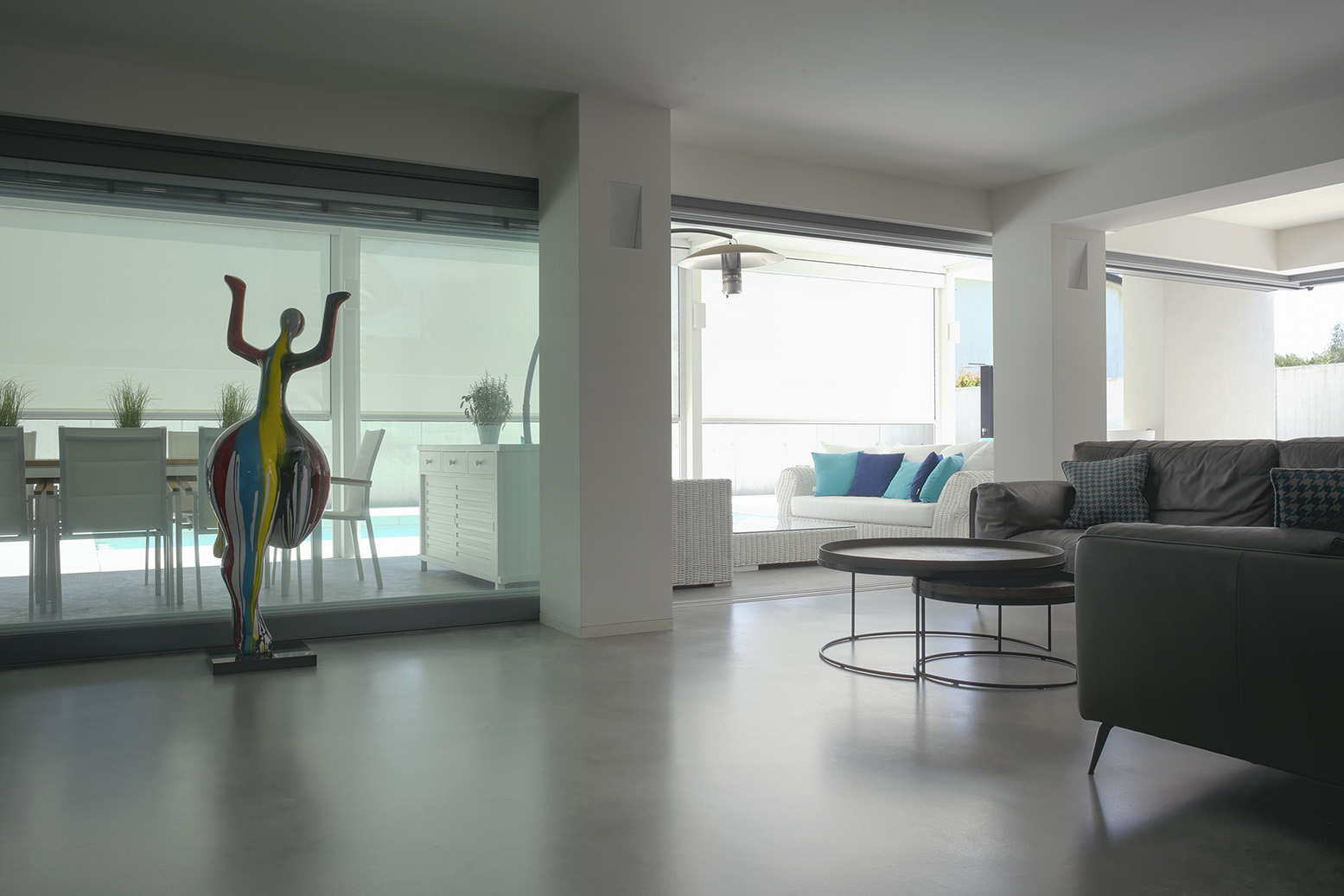 Attention to detail and neutral colours are the main features of this modern, industrial style villa.
Nuvolato Architop® was used on the floors inside and Rasico® used outside, combining to give both continuity and a strong personality to the building and its surroundings.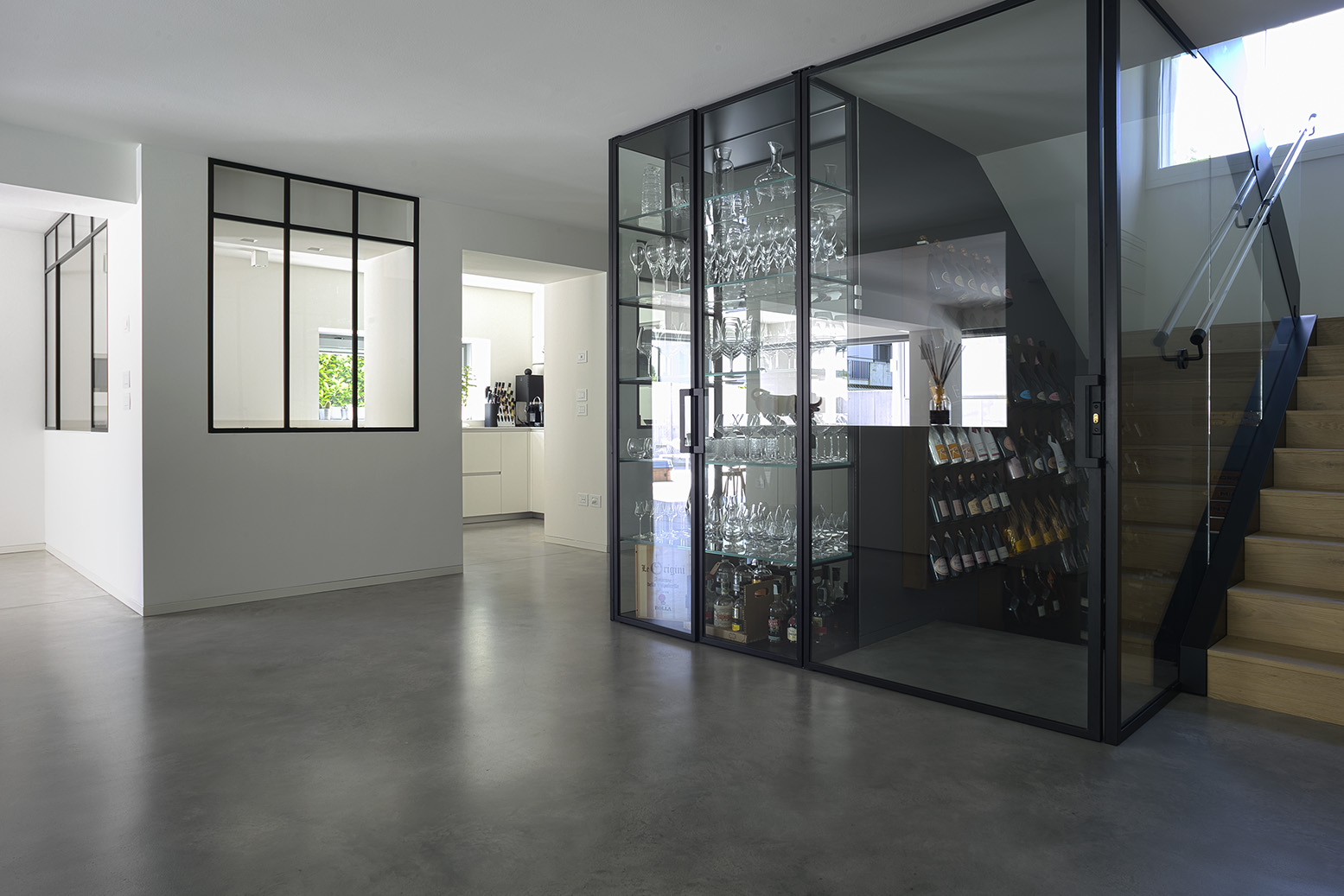 A house is like a blank canvas where anyone can introduce their own personality: some prefer it to be coloured and highly decorated, others would rather go for neutral shades and the freedom to play with furnishings and decorations, as in this villa in Veneto.
The owner chose a very modern and masculine look: the white walls, grey floors and furnishings create an artistic shade palette, illuminated by a few white decorative details and a collection of interesting bright and colourful art objects.
The key concepts for the creation of this space have been simplicity and detail. Everything is light and balanced, indoors and out. The internal ground floor is an open space that includes a large living room and a white kitchen. The wide window lets light in making the space look even larger.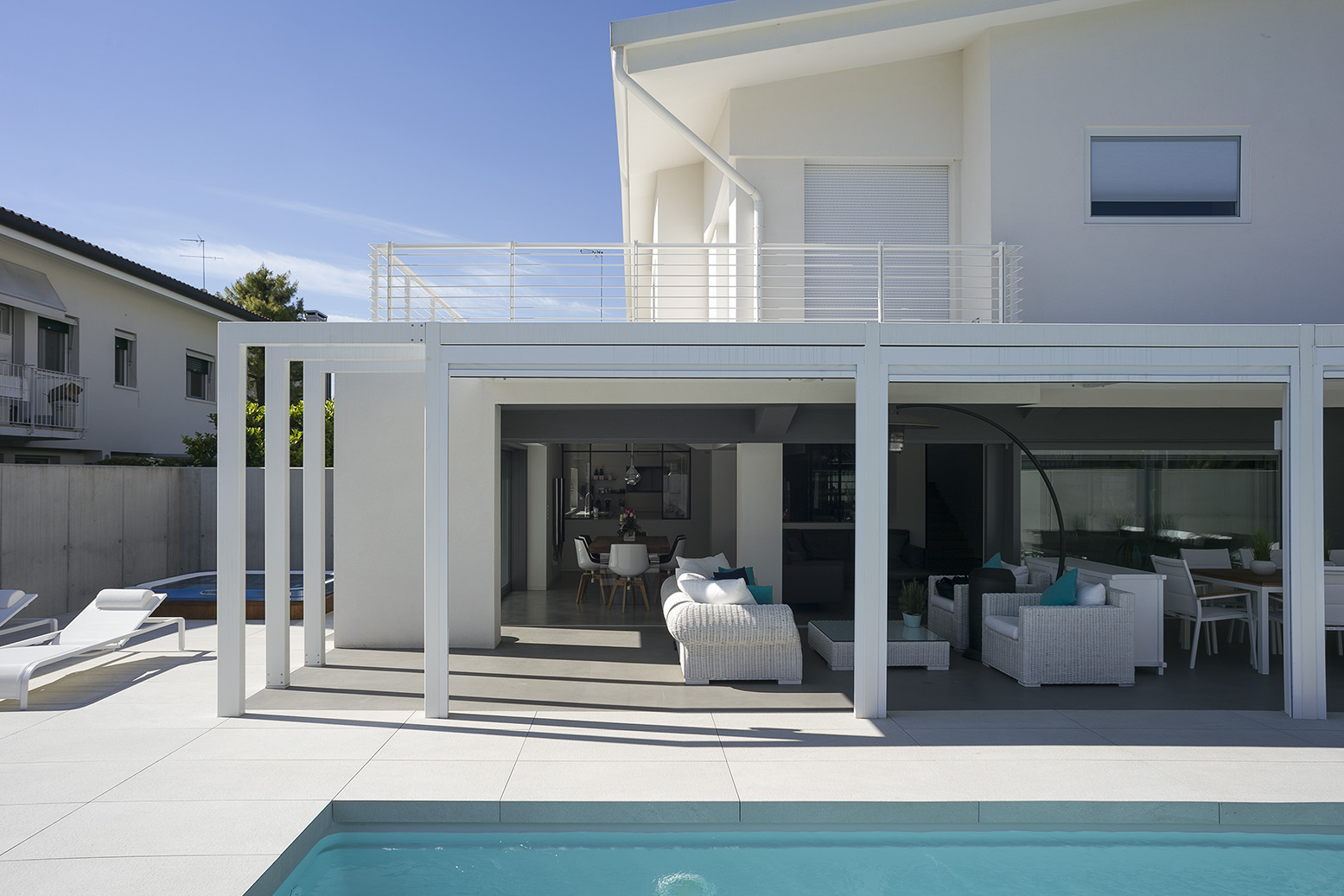 Through one of the living room's great glass doors, the visitor can access the garden and pool area: the external flatwork has been unified with the internal floor as if they merged into one another, creating a perfect continuity between the two areas.
Ideal Work®'s solutions have been chosen for both the interior and exterior, because of their cutting-edge looks and extremely high durability. Internally, the owner chose Nuvolato Architop®, characterised by the strength of concrete coupled with a great aesthetic look which was provided by the original cloud-effect appearance that only Ideal Work®'s authorised installers can create.
Externally, Rasico® guaranteed a great outdoor performance and look, thanks to its unique dynamic texture, created with a spatula. This finish also makes the area slip-resistant for greater safety.
Nuvolato Architop® and Rasico® are a perfect match for this modern house, created in a pure industrial style.
Date: 2019
Place: Veneto, Italia
Oplossingen gekozen voor Private villa in Treviso