Interview with ANK studio – investigating new scenarios and design experiences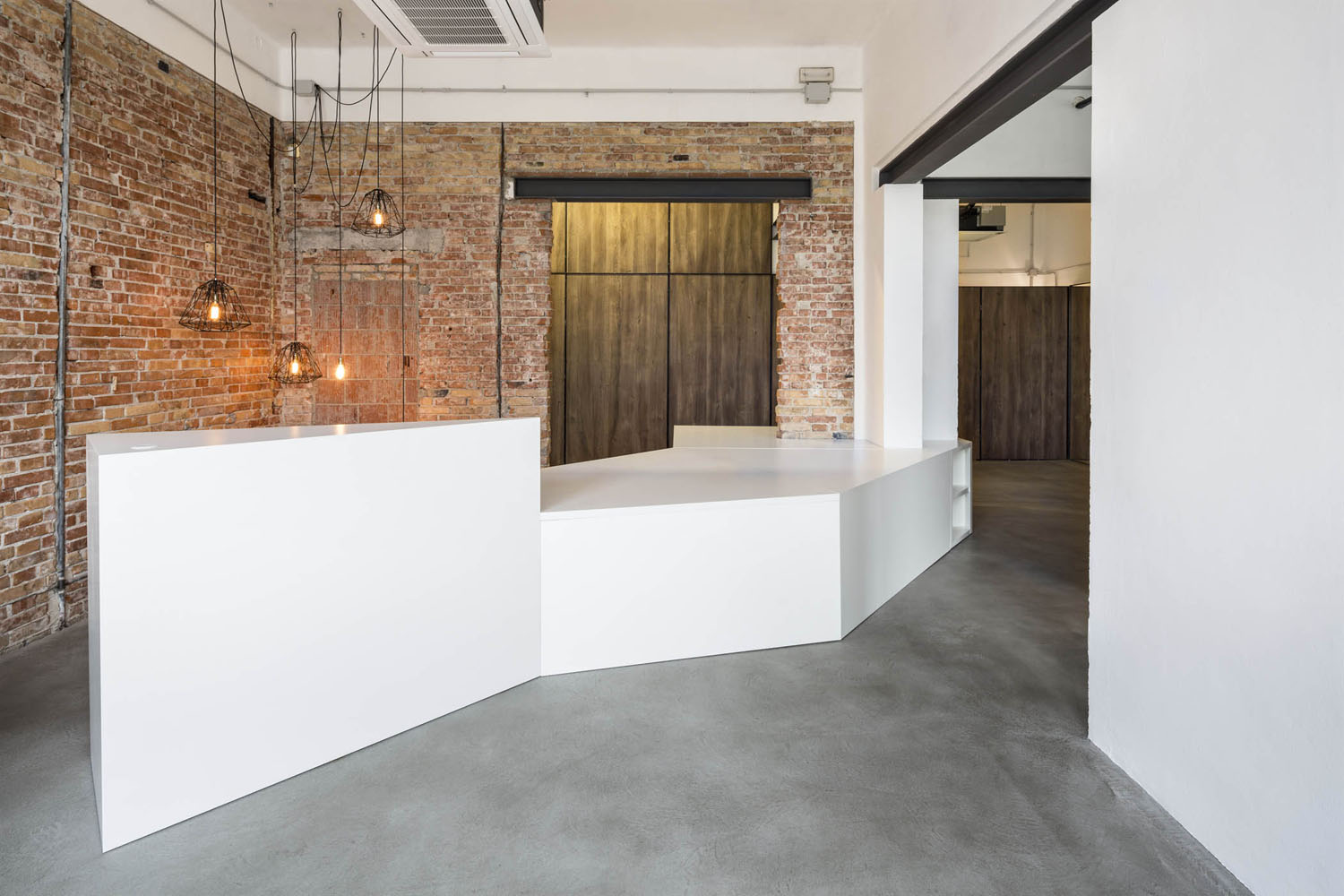 When was your studio born?
ANK Studio was born on 1st January 2009 from a dream: the dream to give life to our desire for shared design. We – Andrea Battistin and Andrea De Faveri – founded ANK as a creative laboratory, a receptical for different forms of energy and professionalism, always seeking new compositional paths.
What made you create a studio? Which visions and goals guided you?
We needed to experience the complexity of design; to study what appears evident and consolidated and to question it in order to investigate new and unexpected scenarios that inevitably lead to unique design ideas.
Starting with a new design challenge with a clear goal but an unknown path, experiencing winding roads looking for unforeseen opportunities and unexpected solutions: this is ANK's work.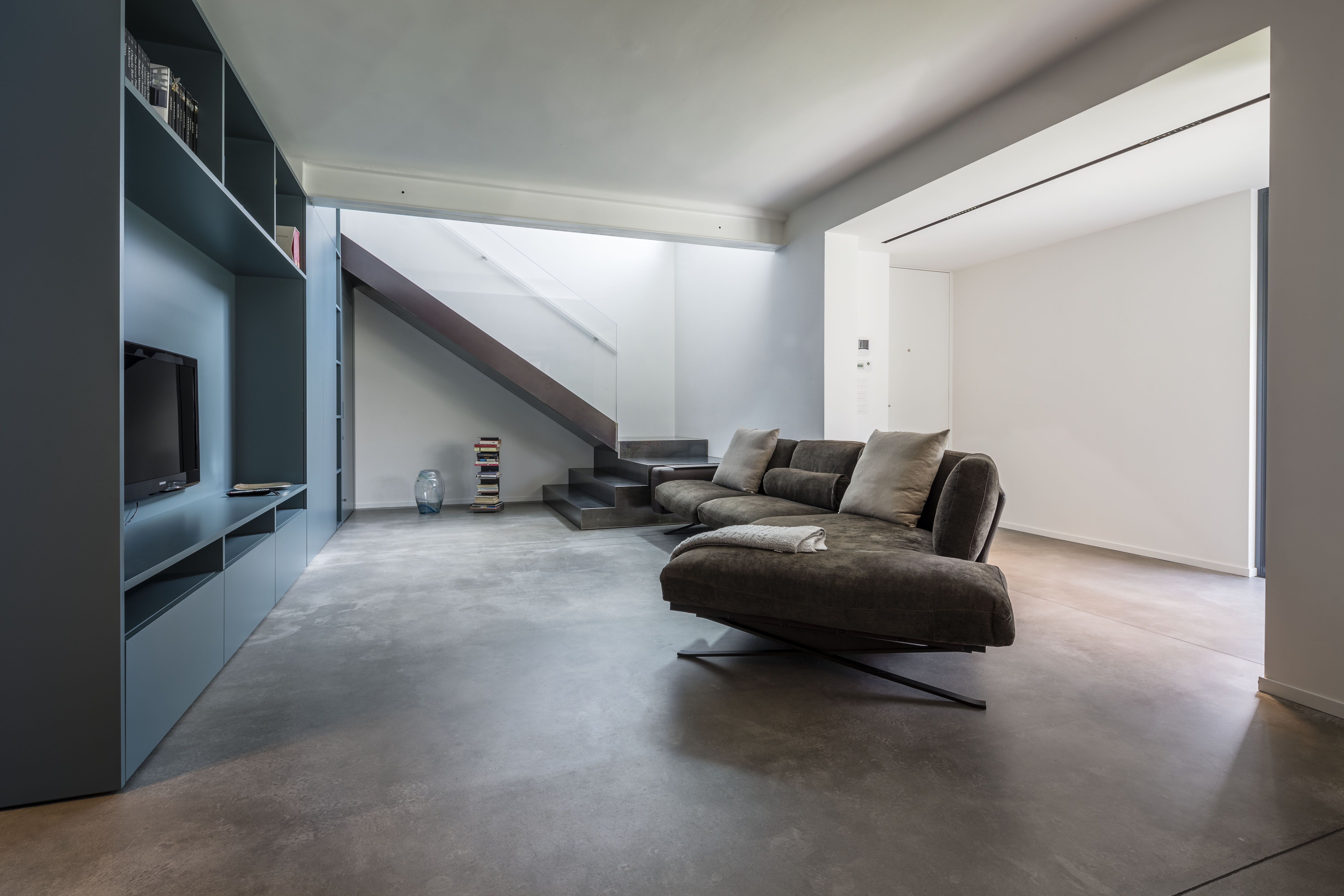 What are your areas of expertise and what do you feel is your distinctive feature?
In the first 10 years, ANK has tried to improve the residential and interior design worlds, standing out from the murky territory of real estate speculation, carving out a market share in the housing domain.
Restoration for ANK has always been the reorganisation of old buildings, creating contemporary extensions: working on the existing structures, respecting their history and enhancing them with new attractive and tactile volumes of simple and geometric shapes.
We choose to let go of what "was" and to integrate what we "dream", not to alter proportions but to complete them.
In some of your projects you chose to use Ideal Work's products. What are the technical and aesthetic reasons?
As we said, composition for us has to be about materials: texture layers, pure materials, composed and used for their solidity and flexibility. Ideal Work products have all these particular features; concrete and micro-cement are materials that – in the past decade – have started to be appreciated, even by the most sceptical of clients.
It is rare for ANK's project not to have the occasion to use Ideal Work's finishes.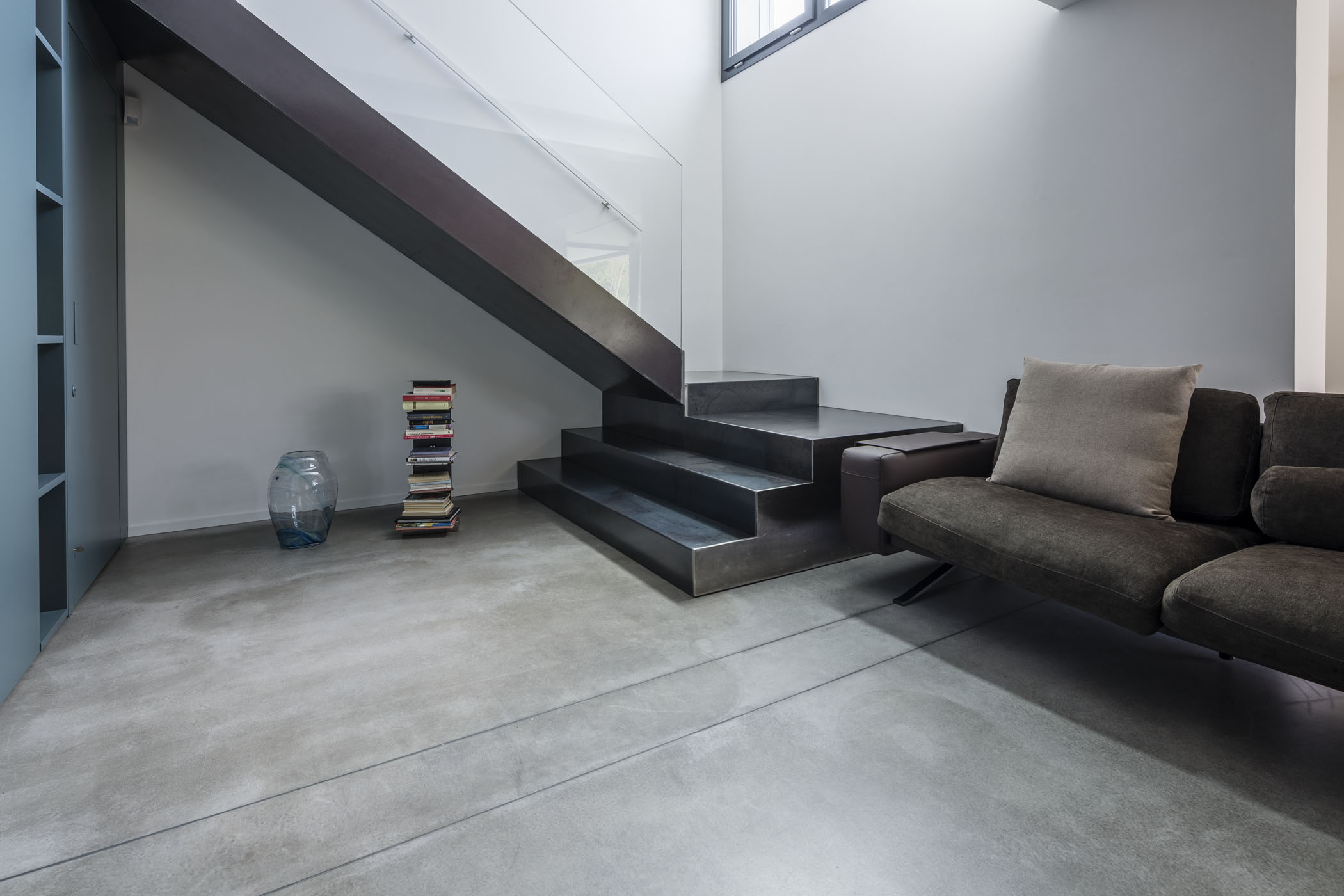 What are the advantages of such a choice?
Concrete and micro-cement floors give the surface a "perceived fluidity", along with a great compositional outcome thanks to their aparrent seamless nature. We always remind our clients that a concrete floor is a blank canvas from which furniture and decor stand out. The main advantages of concrete concern its artisanship; we like to think that – in a construction industry which is constantly seeking perfection in the outcome, in the materials, in the details, in the chosen solutions – concrete is a symbol of artisanship, with its shades, cracking and unevenness.
Before choosing it, we make sure our clients understand that all those aspects considered flaws by some are considered virues by us.
What are your goals and projects for the future?
We will enrich our experience in the residential domain in 2020, we will design the headquarters of two growing companies in Veneto and much more.
What does "Beauty" mean in your work?
We work everyday to try to understand that, so let's meet again in 10 years time to discuss it!
ANK Architects
info@ankstudio.it