Bar Restaurant l'Autostazione in Cittadella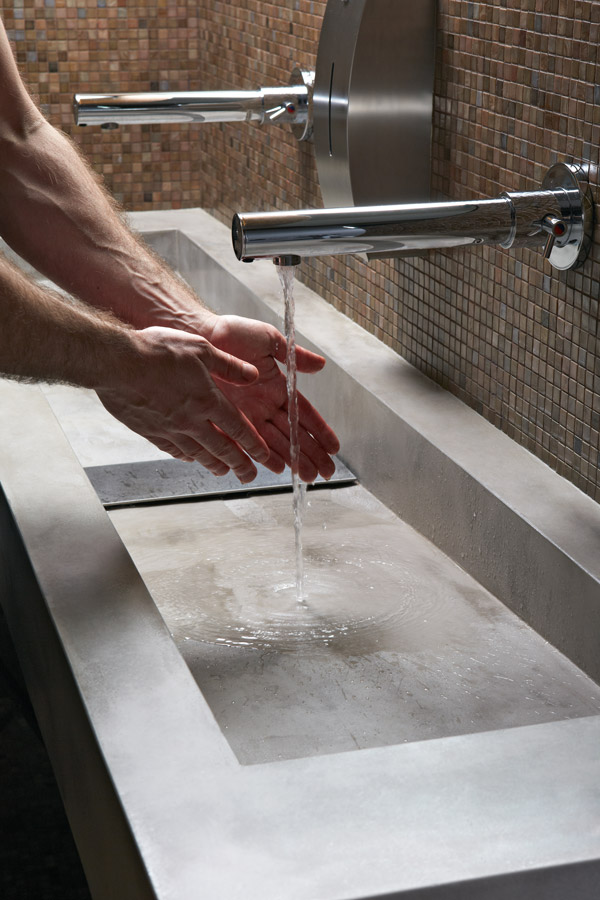 Innovative materials for a conservative restoration project
Built in the 1950s in Piazza Martiri del Grappa, the Cittadella bus station (Padua) had fallen into a state of disrepair.
As part of a wide-ranging project to redevelop the local area, the former station was painstakingly restored, with great care being taken to respect the original architectural features of the building. The renovation project, managed by architects Andrea Rizza and Alessandro Simioni of the UdPA (Office of Architectural Planning), led to the construction of a bar and restaurant and a small commercial unit.
The layout of the building's internal spaces was completely redesigned. It is now separated into four offset levels connected by a staircase which marks out the environment as a fluid space.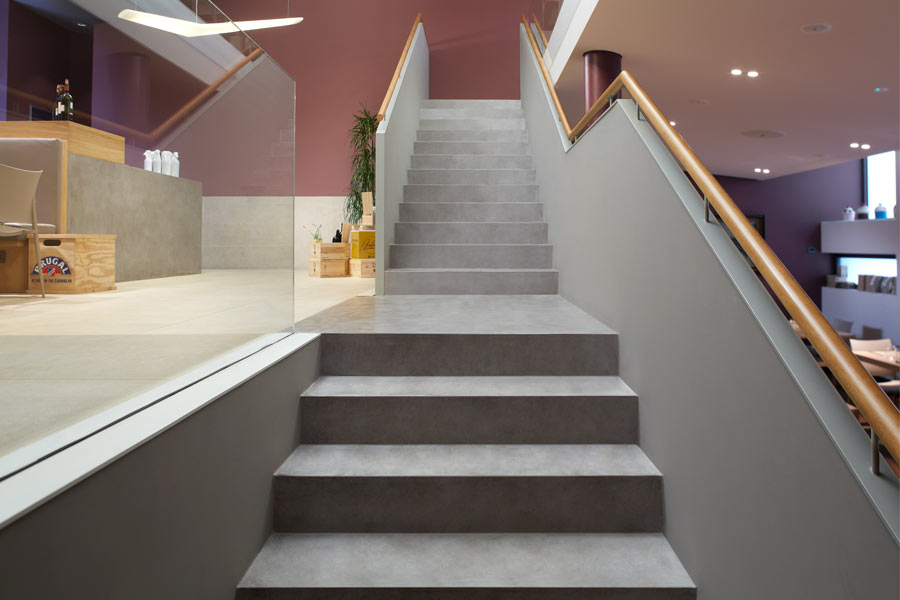 The staircase, the cornerstone of the interior design, is entirely coated with Ideal Work Microtopping. This cement coating can recreate the natural, tactile and visual effects characteristic of concrete.
The bar, which measures 12 metres (39 feet) long and faces outwards, is also completely coated in Microtopping micro-cement. Lastly, the coating was used for the fireplace and the two public bathroom sinks.
The use of this material, with its clean and stripped-down appearance, allowed the designers to leave untouched the rich variety of materials already present on the building's outer walls, respecting tradition whilst making use of contemporary elements.
Charcoal Microtopping was used for the staircase and sinks, chocolate and charcoal for the bar, and black for the fireplace. A water-resistant treatment was also applied to the sinks and bar to make the surfaces waterproof.
Date: 2012
Place: Cittadella, Italy
Designer: Studio UdpA, Arch. Andrea Rizza, Arch. Alessandro Simioni