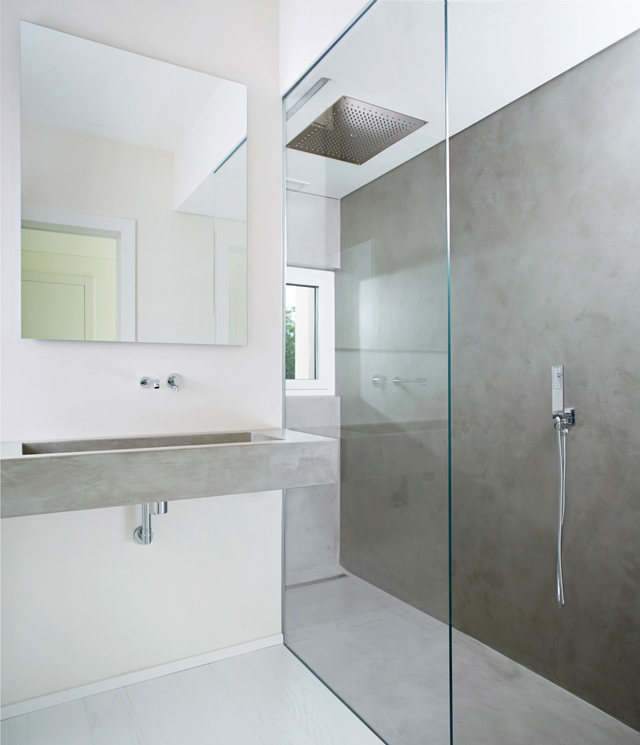 Warm minimalism for a design house
Minimalism and warmth: it seems like a contradiction, but a design house built in Fontaniva (Padua) shatters this preconception, embodying the perfect marriage of simplicity and everyday comfort. The new home is a typical example of a modern space with a minimalist design. The client wanted an environment with an aesthetic that was contemporary but also warm and welcoming. Microtopping proved to be the ideal solution, as it allowed us to create a space with soft and warm textured surfaces. The innovative coating was used to cover the walls, floors and furnishings in the kitchen, the staircase, the three bathrooms, the basement, and finally the laundry room. Compositional precision and the use of materials with a big personality were the driving forces behind the construction of this design house in the province of Padua. The coldness of pure minimalism is thawed by the materiality of Microtopping, creating comfortable and aesthetically-pleasing interiors.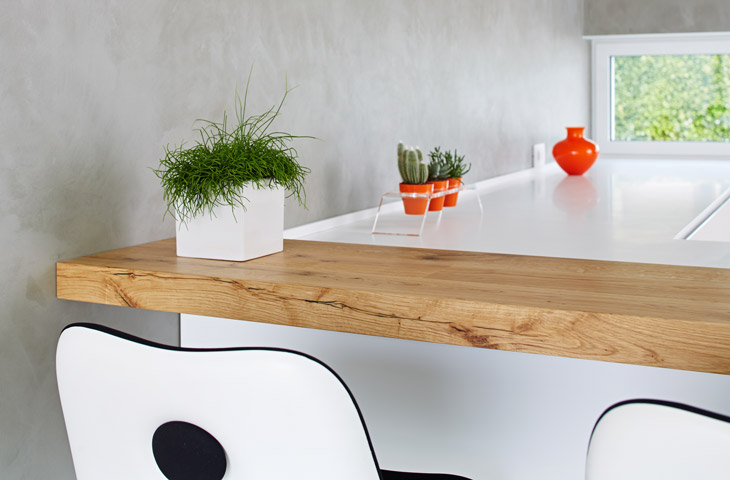 The project was carried out by Monica Maschio, an architect who used natural and eco-friendly materials such as iron, wood, Corian, extra-light glass and grey quartzite. The client wanted an ultra-modern space with clean lines that was also warm and original, capable of instilling a sense of well-being in visitors. For this reason, Ms. Maschio chose Microtopping for the large open space with its clear-cut, angular areas, where white and cement-grey are the only colours used, either in contrast or together. The material has a textured effect that makes it seem very natural, in line with the design concept. Thanks to it's water-based formula, it also offers a "green" solution. The bright interior created by the colours and materials helps the Microtopping surfaces to stand out, making them appear soft and warm. The space seems to expand, becoming harmonious and continuous.
Date: 2014
Place: Fontaniva, Italia
Designer: Arch. Maschio
Oplossingen gekozen voorNew House in Fontaniva