Private Residence Rossano Veneto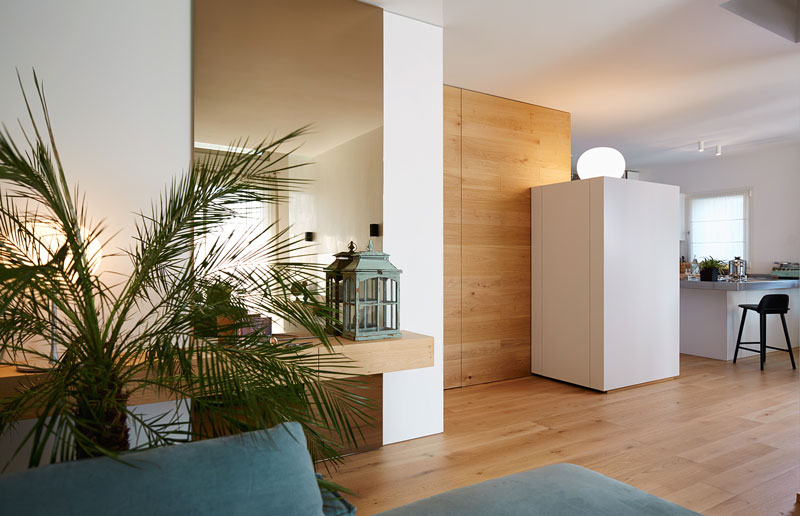 Micro-cement brings neutrality and precision to the space.
For a residence in Rossano Veneto, the client requested an open plan kitchen and living room and a large, elegant and understated living space. The decision was therefore taken to create one continuous space with a very open feel and a particular focus on elegant interior design. Monolithic materials and coatings without joints or tiles, such as Microtopping, proved an ideal foundation to achieve this goal.
The spaces were designed by Paola Aceti's SPAZIO VOLUME COLORI studio to be practical, functional and aesthetically sophisticated. This was achieved through attention to detail, using different materials (such as wood, micro-cement and steel) and spotlighting objects and furnishing accessories.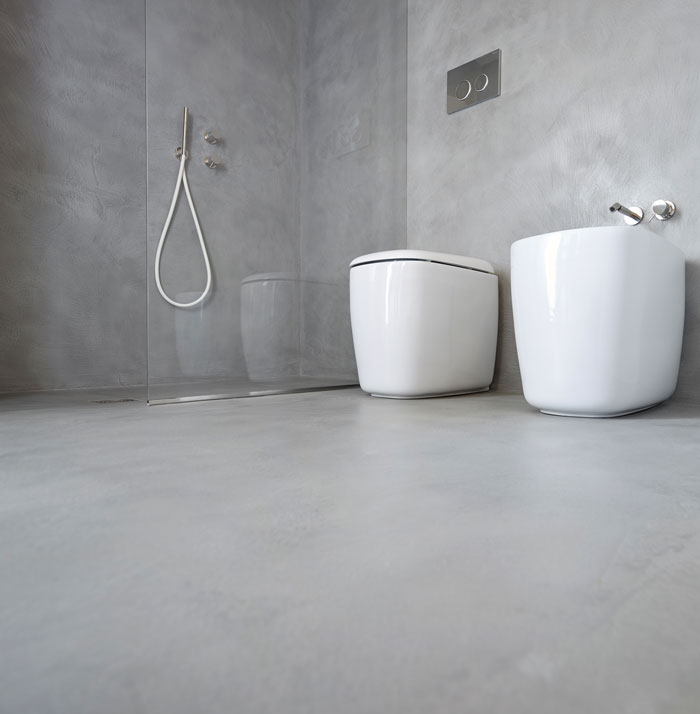 Microtopping, used on every floor of the house, has a significant impact on how visitors perceive the space: as a jointless floor surface for the staircase or even as a table covering in the dining room, it is a leitmotif which evokes the concepts of neutrality and precision. In addition to the starring role played by Microtopping micro-cement in this project, other materials were also chosen. On the ground floor, a natural oak floor was chosen to make the space warmer and more attractive in an elegant and natural way; the idea was to add simple elements with opaque and regular surfaces to this neutral backdrop, such as the steel of the kitchen counter, the matte-varnished wood, or the Microtopping-coated table.
The different materials combine and communicate perfectly; the Microtopping accentuates the wooden decor, providing a natural charm and creating a more refined environment. The room stands out for its impeccable style. Every element fits effortlessly into a harmonious ensemble which is the height of elegance.
Date: 2015
Place: Rossano Veneto, Italia
Designer: Studio Paola Aceti
Oplossingen gekozen voor Private Residence Rossano Veneto