Loft in Zagreb
"White Loft": a pod out of time and space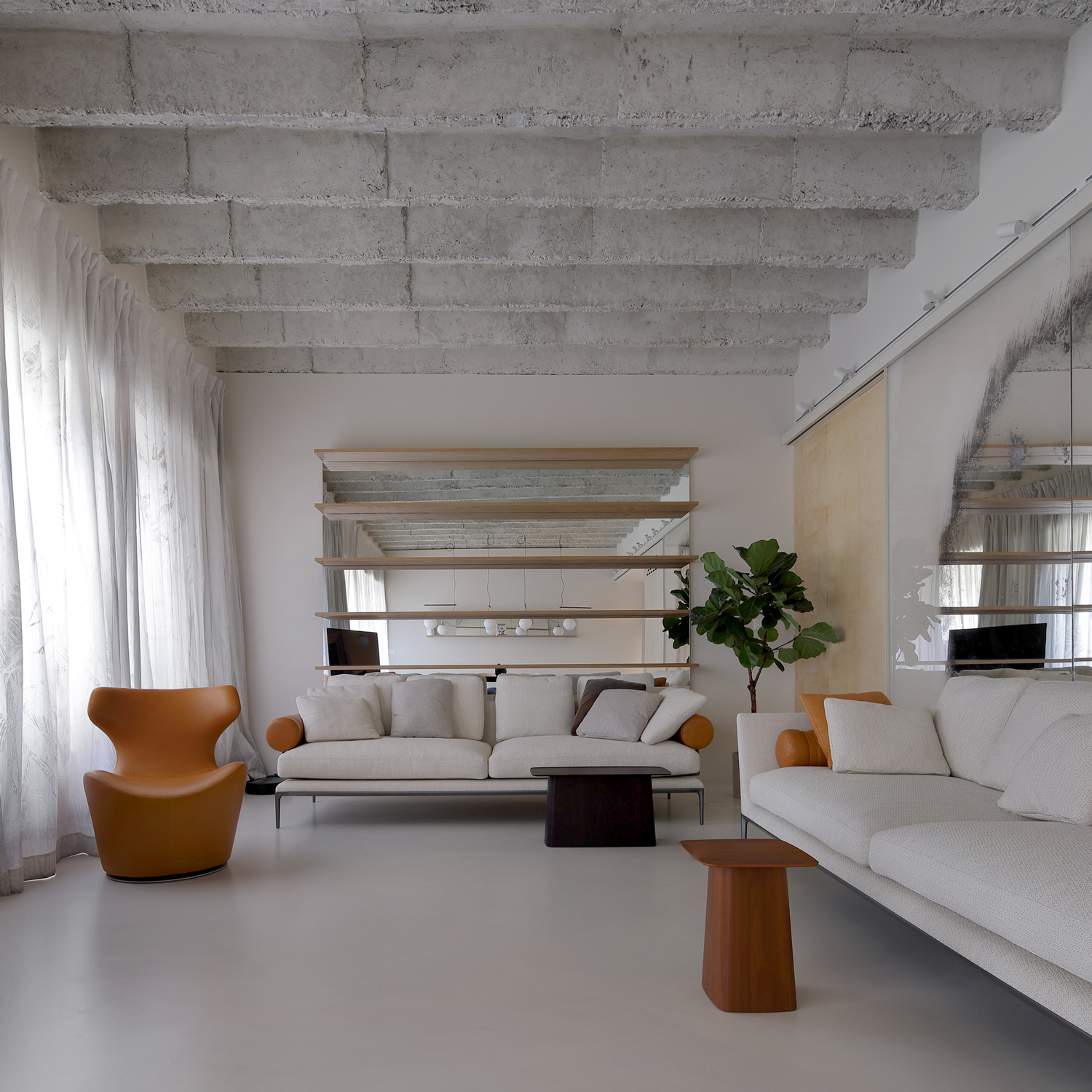 In Zagreb's city centre there is a modern 150 m2 loft. A unique space where white, reflective walls and aesthetic accuracy dominate the environment giving it the look of a modern space capsule from another universe and time. On the floor is Ideal Work's Microtopping®.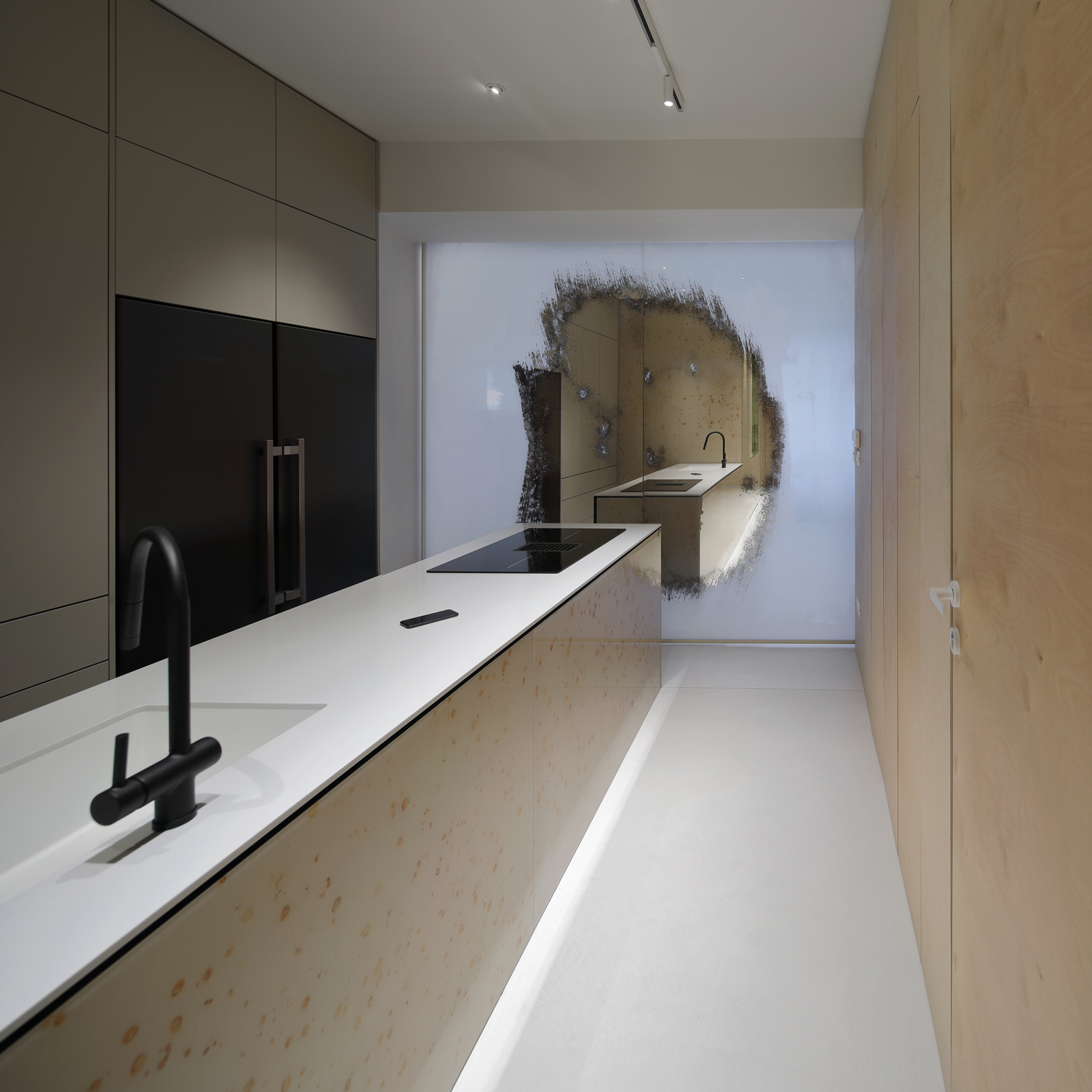 This very individual roof space, named "White Loft" by architects Lea Pelivan and Toma Plejić from Studio UP, is located right in the centre of Zagreb, in a building dating from the 1930s. White Loft is a 150 m2 modern roof space conceived to look like a pod taken out of time and space and in stark contrast with the building's rationalist external look.
The concrete structure is the only thing that remains of the former original building, whereas the interior has been redesigned to create a new arrangement of spaces and environments. The loft has been divided into two areas: a living area, characterised by a large open space overlooking the street and a night area, overlooking the hanging gardens. The renovation works also included the creation of a small spa area, equipped with a jacuzzi, in the winter garden.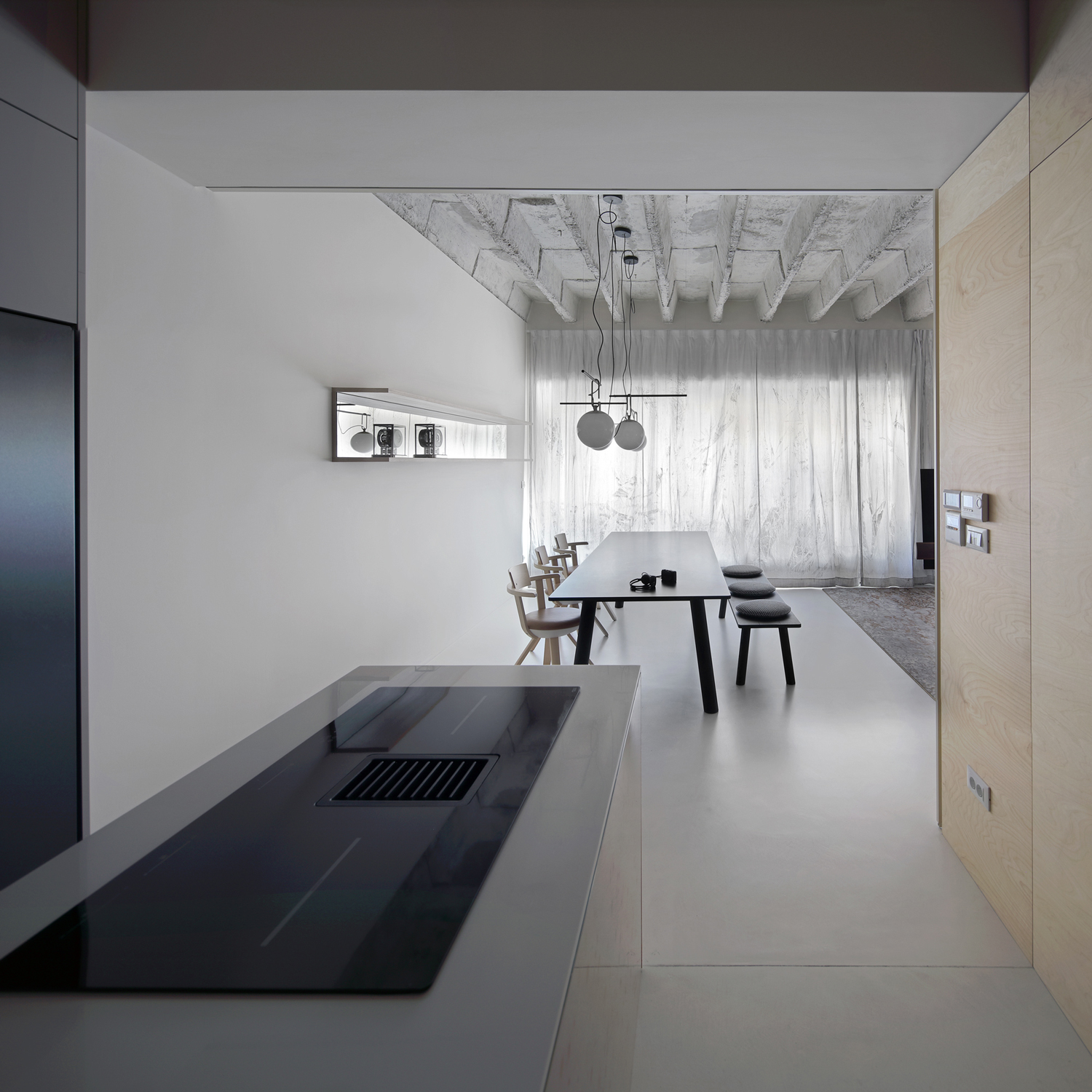 Once inside, it is impossible not to notice a large hole in the wall which seems to draw us to another world; such a result has been achieved through collaboration with artist Silvije Vujičić, who designed the laminated glass coating where a mirror-like reflective area seems to have been scratched, if not embossed, in the middle of the surface.
These fragmented mirrors reflect the space, make it bigger and create unique optical effects. White also plays an important role in detaching space from time; here it has been used in a number of shades, cleverly combined with individually designed pieces of furniture characterised by minimalist, neat lines.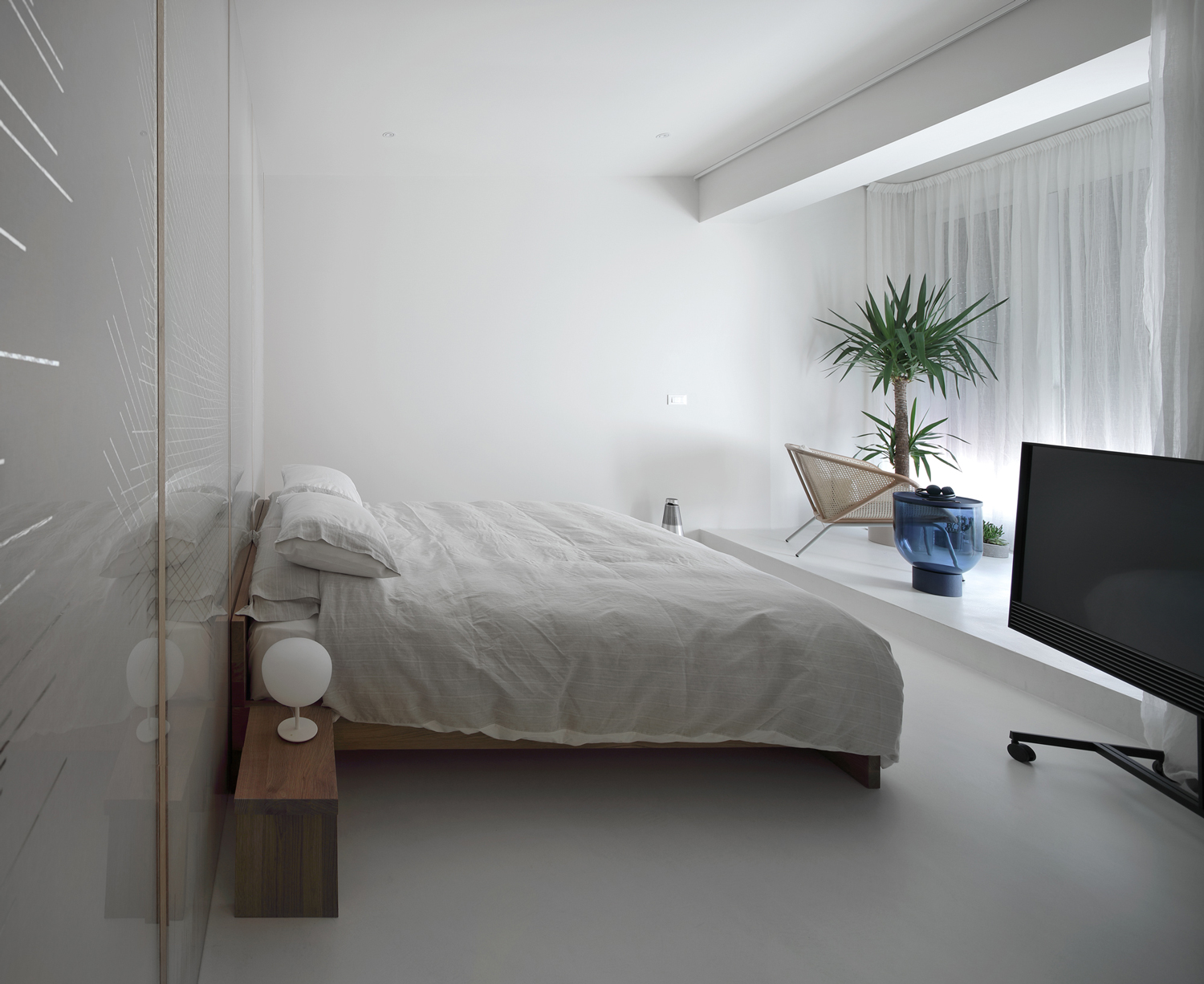 This ultra-contemporary environment is complemented by the original ceiling made of ribbed reinforced concrete, an element architects wanted to keep from the former structure as an artefact of engineering endeavour in the 1930s.
To bring the environments together and create this space capsule out of time, Ideal Work's Microtopping® provided a perfect solution through its great versatility and minimal thickness of just 3 mm. Used here in white, Microtopping® harmoniously blends with the other elements within the environment.
Date: 2019
Place: Zagreb, Croatia
Designers: Lea Pelivan and Toma Plejić from Studija UP
Oplossingen gekozen voor Loft in Zagreb