Entete Cafè
A café with a design as sweet as cream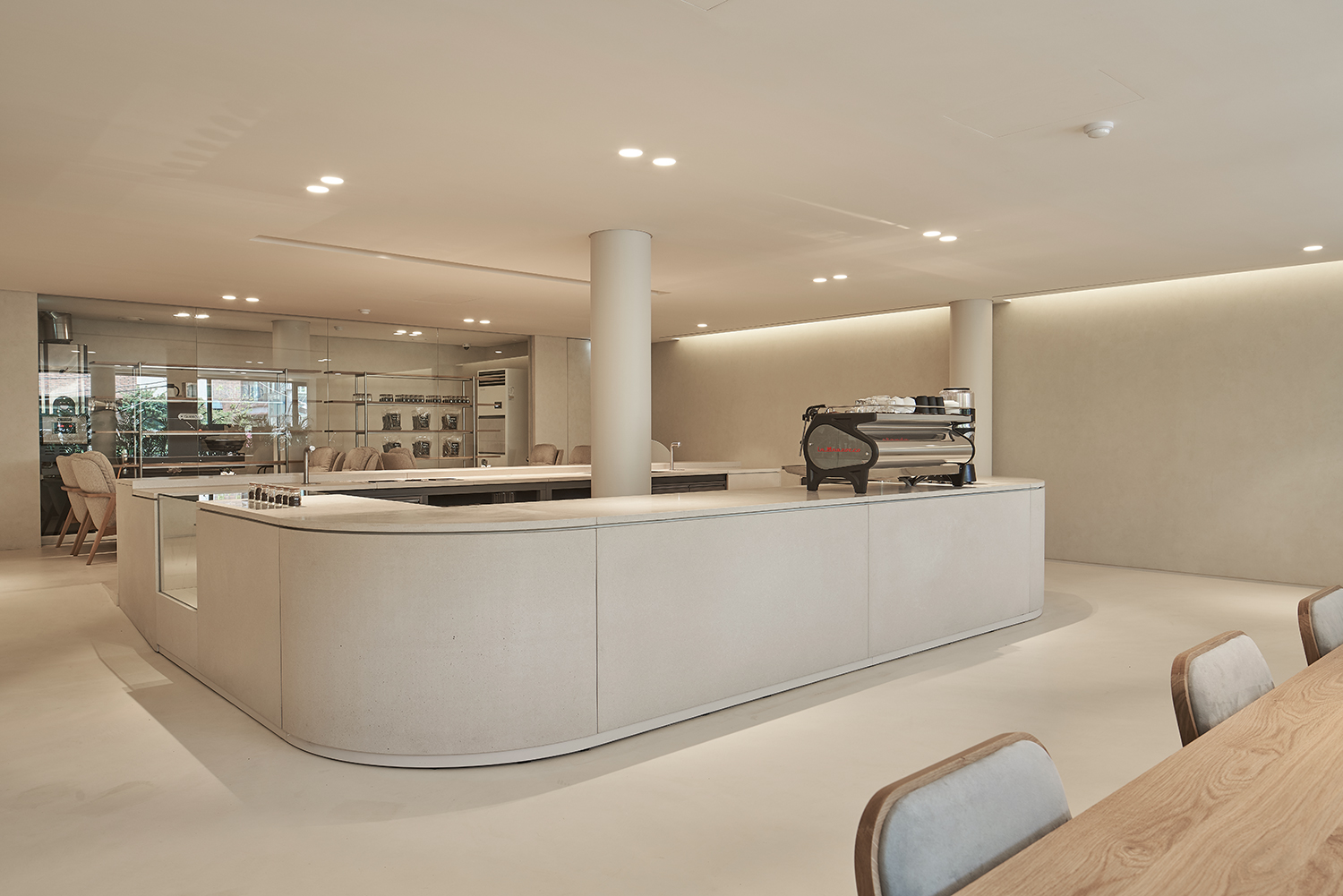 The Entete Café in Seoul welcomes its visitors with a velvety atmosphere and smooth, cosy furnishings.
Microtopping® in an ash-white colour seamlessly covers the entire space, contributing to the creation of a captivating look.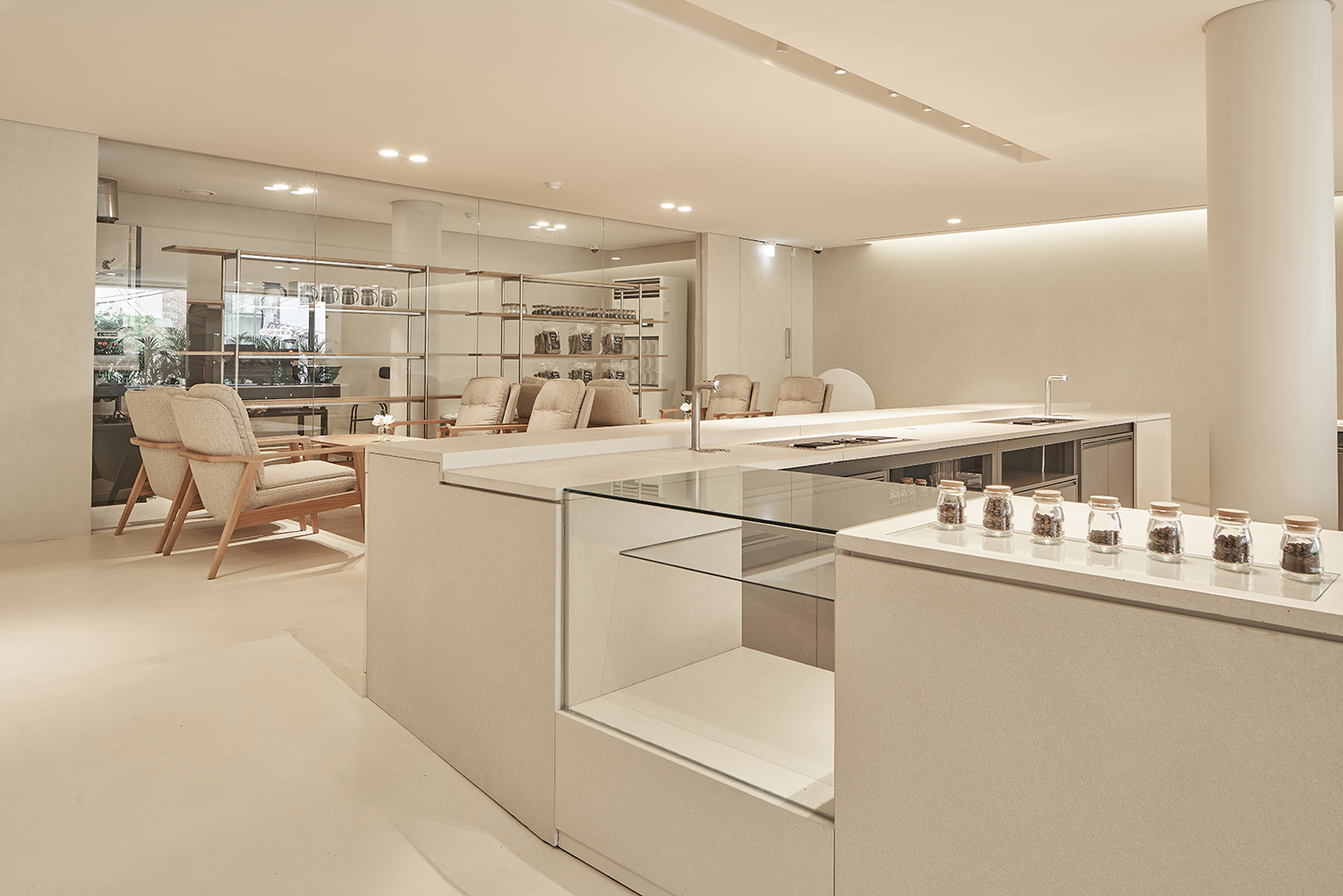 We are in Seoul, the capital city of South Korea, the heart of economy and design. After visiting breathtaking skylines, thriving markets and having a typical Korean lunch comprised of kimchi and the famous Hotteok dessert – a local pancake filled with honey, chopped peanuts and cinnamon – a good coffee is needed!
Welcome to the Entete Café, an oasis of peace and creamy colours, where the smell of coffee and the comfortable furnishings immediately invite you to have a break. The whole environment has been designed to highlight our raison d'etre: coffee. Just inside the entrance, the counter welcomes visitors whilst the scent of espresso drifts across from a large, professional coffee machine. All around are tables and armchairs, framed by a huge glass window and a line of plants, giving the space a touch of colour and nature.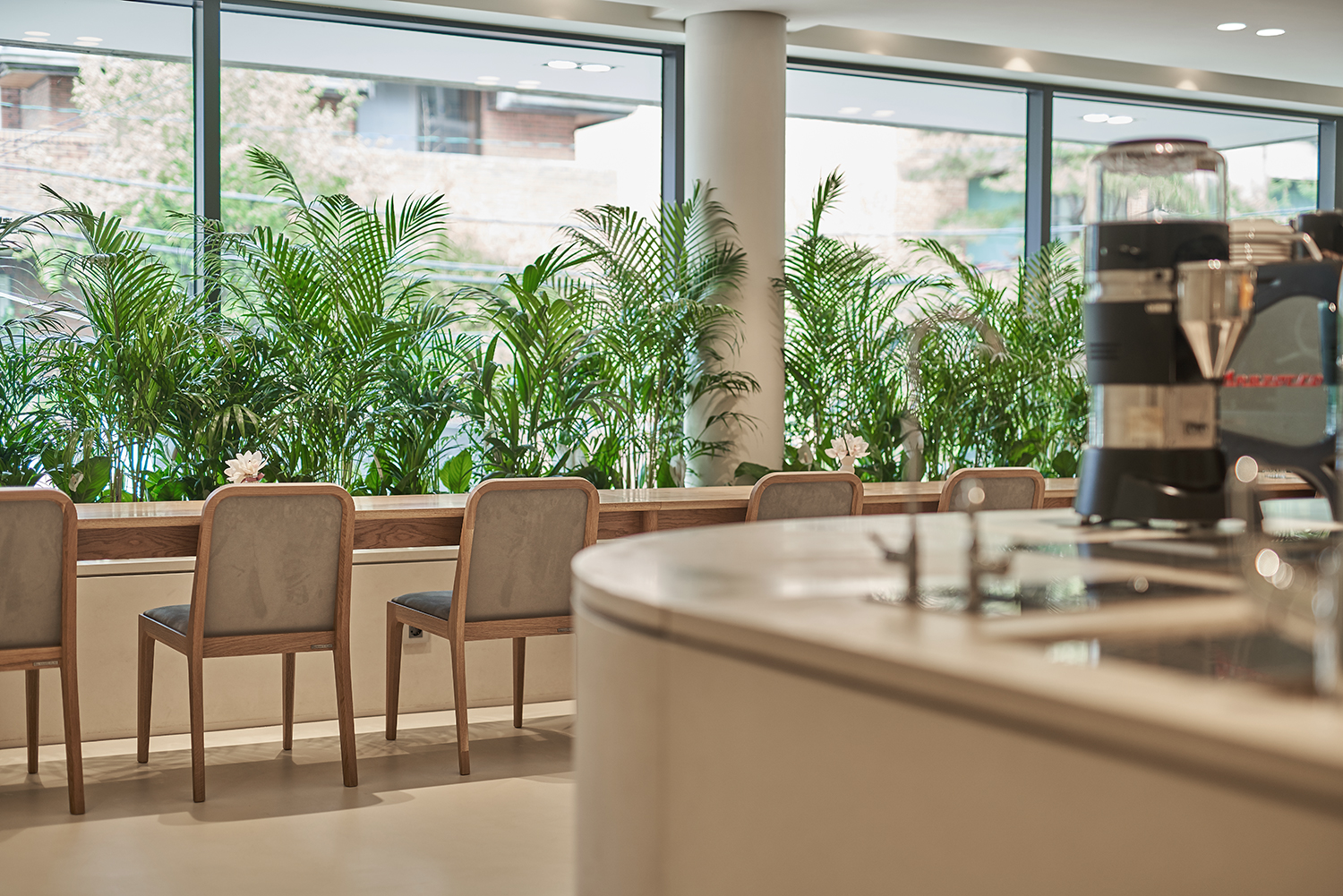 The environment appears minimalist, as clean and tidy as only eastern countries can conceive: harmony, peace and calm rule the space thanks to the velvety shades of the surfaces.
A suitable shade of Microtopping® has been carefully chosen for the Entete Café; Microtopping® is an Ideal Work® 3mm thick solution that allows the creation of a seamless, captivating space of great aesthetic value. Microtopping® can be applied on both horizontal and vertical surfaces, coating floors, walls and even furniture such as the counter at the entrance for a perfectly balanced result and a harmonious match with other elements in the room.
Microtopping® is extremely durable and very easy to clean and maintain, great assets for a place with such a large number of visitors.
Date: 2019
Place: Seul, Korea
Contractor: Materia Syndrome
Oplossingen gekozen voor Entete Cafè