La Ghiacciaia
The Restaurant in the Cave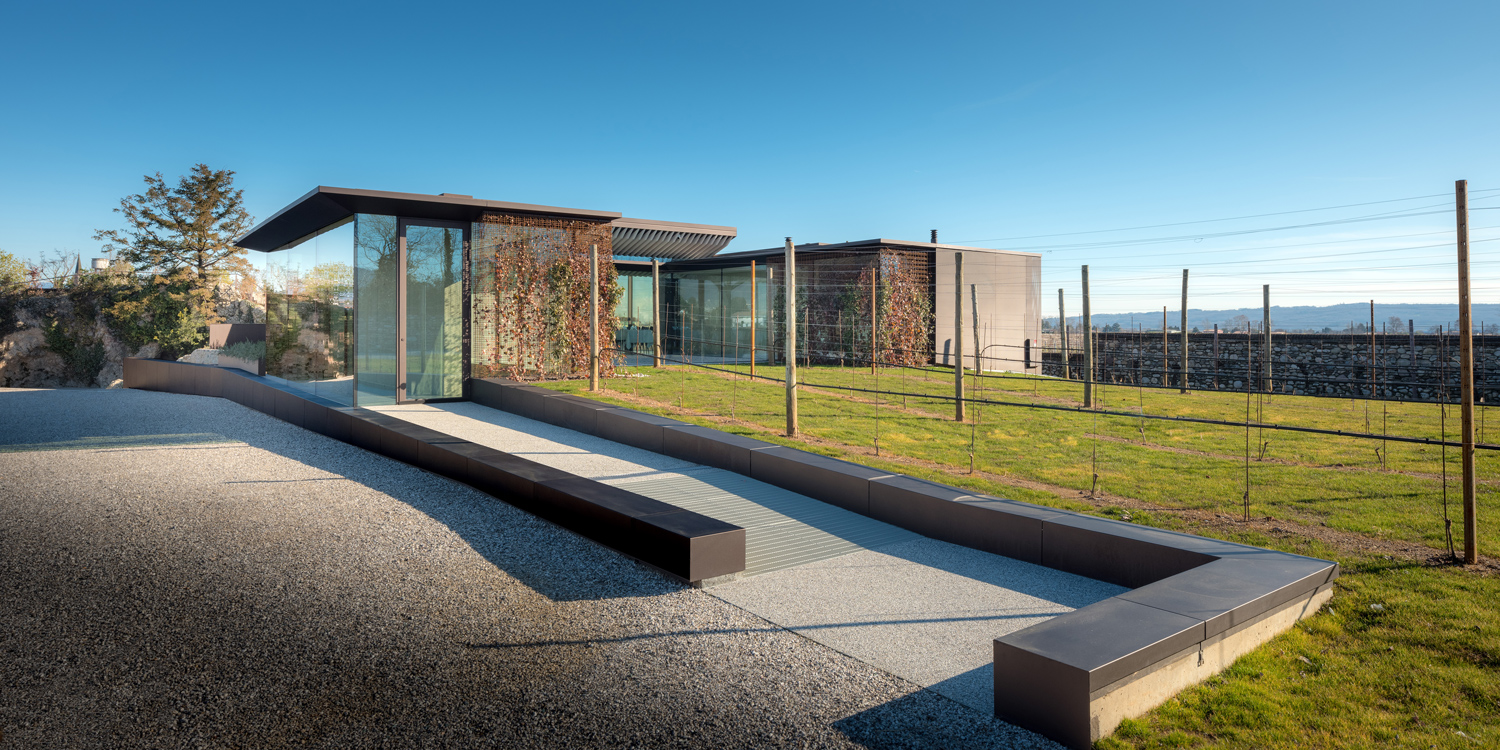 Near Treviso, there is a peculiar place, a restaurant with an interesting story: La Ghiacciaia is the result of an important restoration project involving a XV11th century icehouse which then became a bunker during the Great War. The project has been developed by MAO Architects Studio. Sassoitalia® and Lixio®+ have been used for the external and internal spaces respectively, giving continuity and harmony to the project.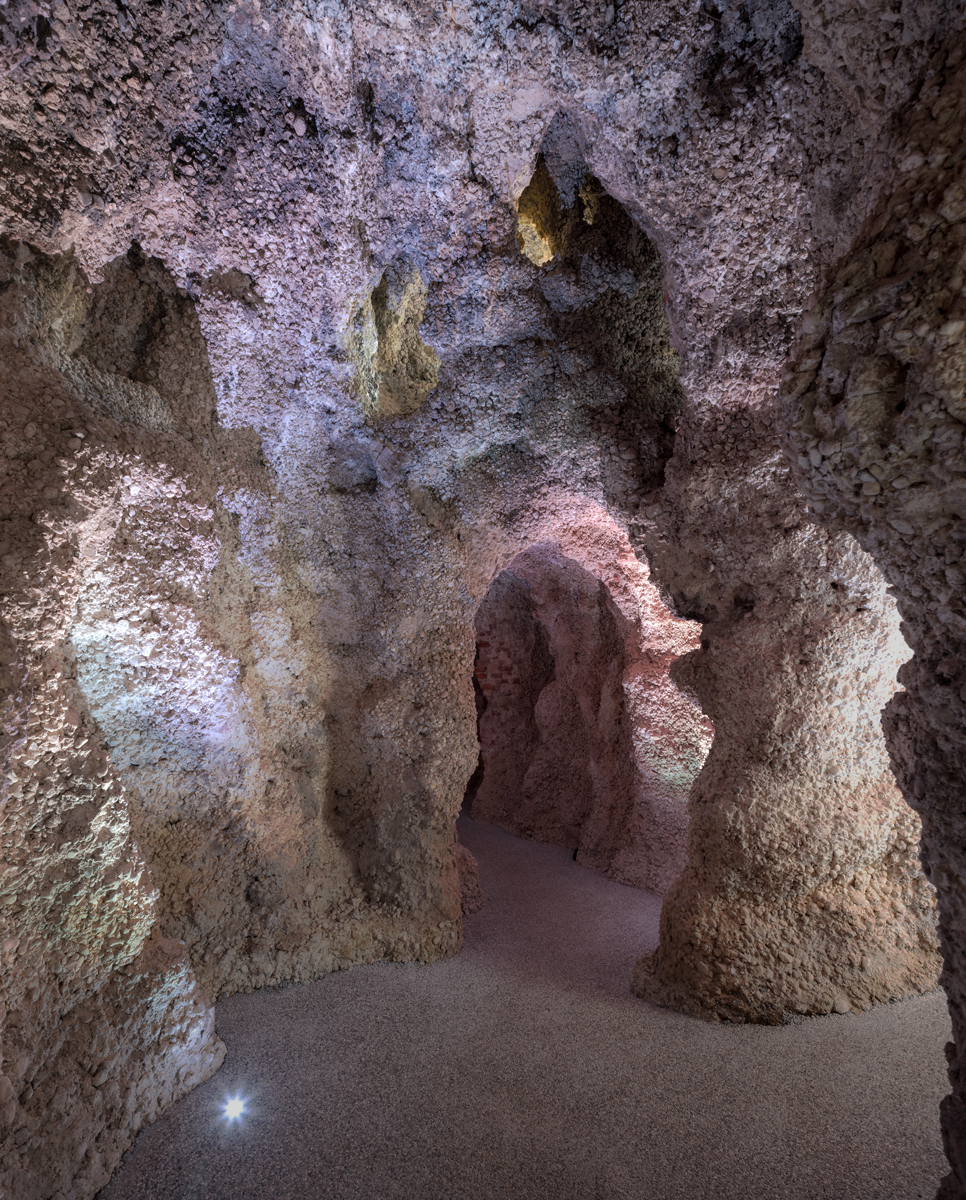 Can you imagine what it is like to dine in a XVIIth century icehouse and, at the same time, in a bunker from the Great War? That's what you can experience in La Ghiacciaia, a restaurant in Pederobba (TV), surrounded by vineyards from which Prosecco is produced.
MAO Architects were the inspired designers of a complex restoration project which recovered then renovated the existing structure. The building now appears well balanced in its volumes and transparency, enhancing the context in which it is set.
The path leading you to the internal rooms is a journey through history: first, you walk through the vineyards, then you reach the cave lit by uplighters before descending to the bunker's underground heart, the ancientXV11th century icehouse. From here onwards, you'll walk into and through the bunker, characterised by its thick reinforced concrete walls, finally reaching the new, modern structure which is in harmonious contrast with the existing materials, making the whole environment light and airy.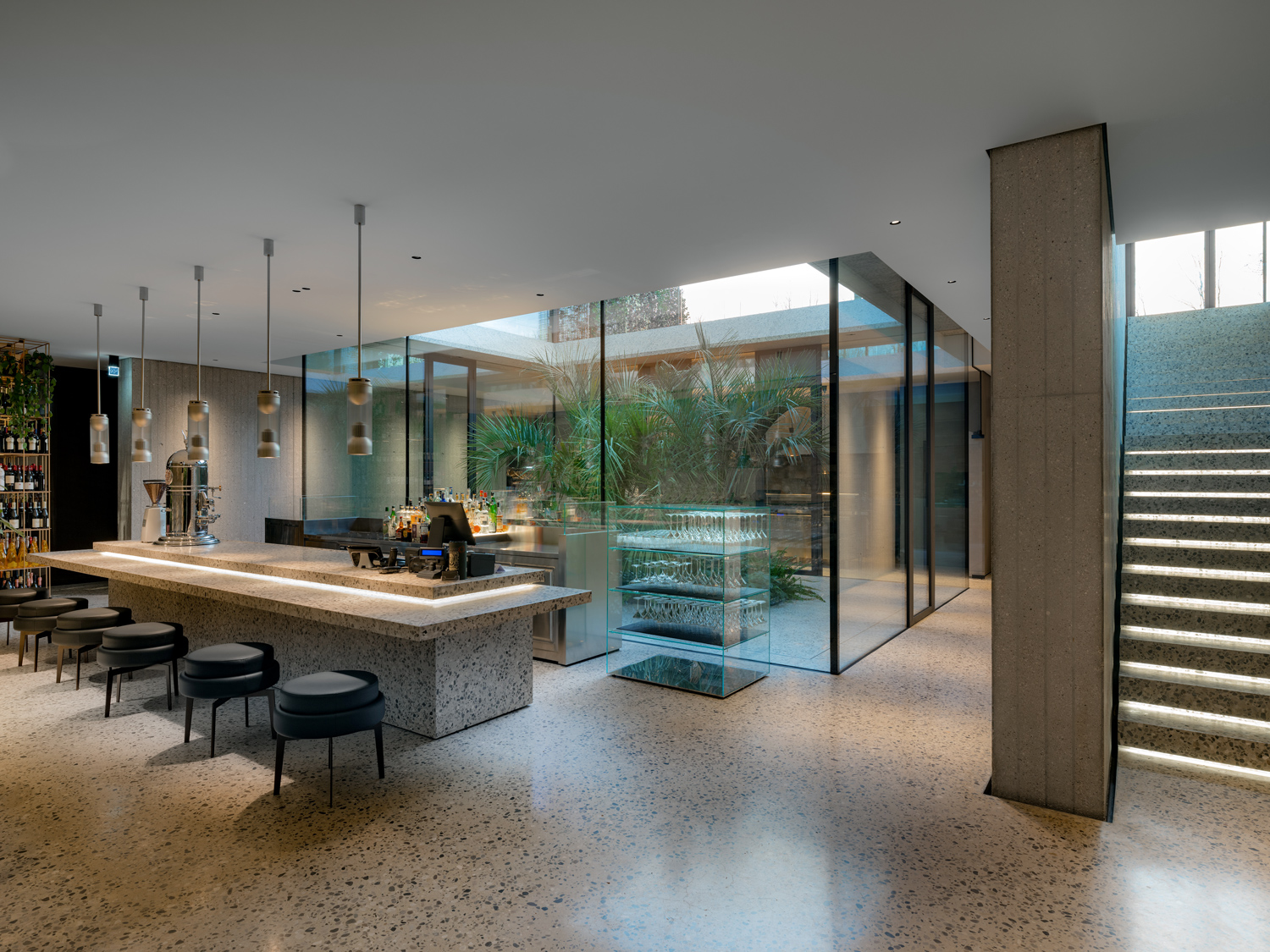 Glass is used to connect the modern structure with history and with the outdoors, which is characterised by a winter garden and panoramic view of the vineyards.
Once inside, you will notice the same attention to geometry and materials has been used both outside and inside: concrete, glass, steel, clay from Possagno and local stones melt in a harmonious collective mix. The space visited is extremely elegant and refined and the sequence of rooms walked through will take you to new dimensions, thanks to the clever architectural interpretation by Mao Architects.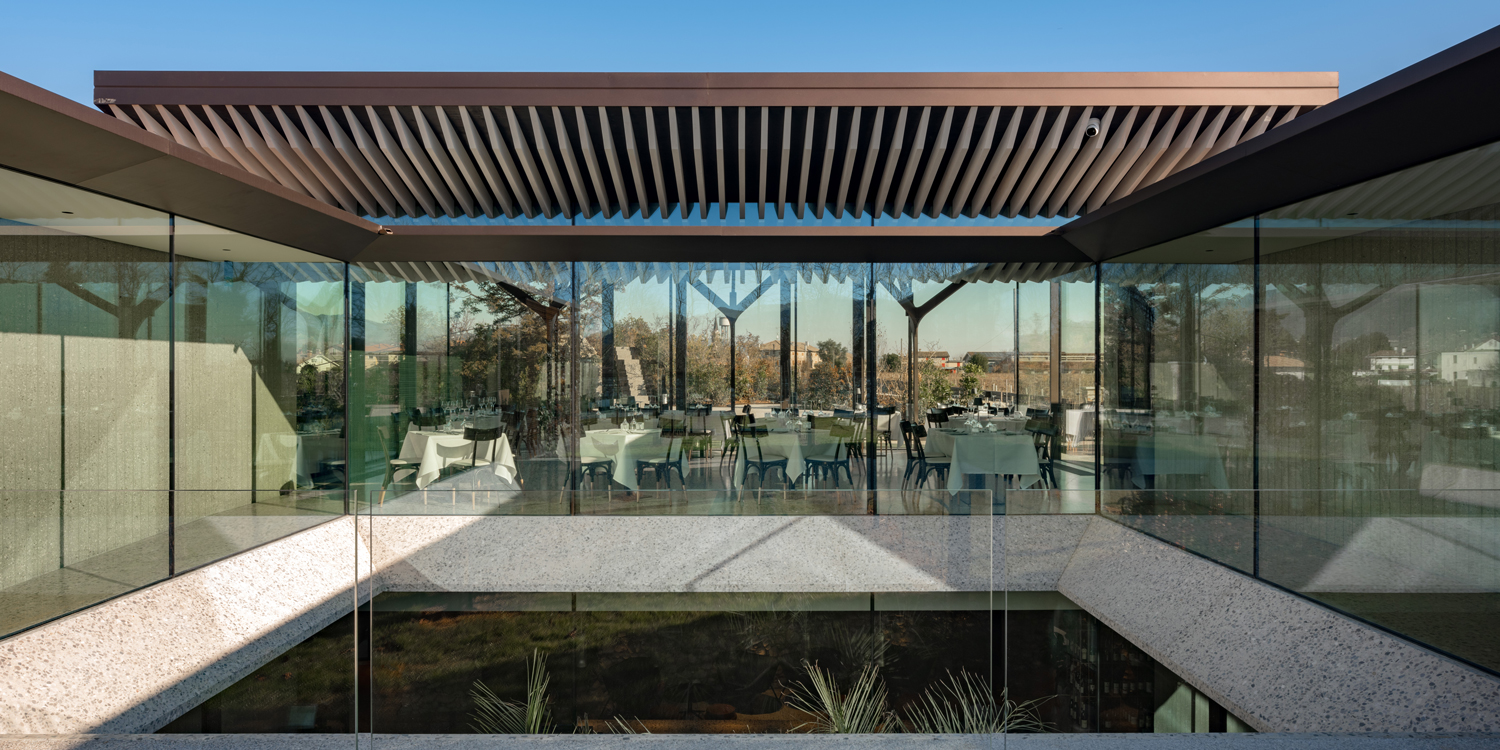 The horizontal areas had to connect the past with the present, for both the internal and the external spaces: for this reason, Ideal Work®'s Sassoitali®a has been chosen to cover the external walkways. Sassoitalia® is an outdoor solution recalling the great Italian tradition of "washed pebbles". Thanks to the possibility of using local and natural aggregates and to the great design freedom it allows, Sassoitalia® is perfect in such contexts.
For the internal rooms, the stairs and the bathrooms, the choice fell instead on Ideal Work®'s Lixio®+, a modern innovative and decorative, minimally thick, coating able to recreate the value and aesthetics of traditional terrazzo flooring. Thanks to its seamlessness, Lixio®+ has contributed to unify and enlarge the spaces and give them a feeling of elegance.
Date: 2019
Place: Veneto, Italy
Architects: Studio MAO Architetti
ph: Marco Zanta
Oplossingen gekozen voor La Ghiacciaia