Lixio and Lixio+: the new golden age of Terrazzo
Terrazzo – composed of a mix of different aggregates held together by cement or a polymeric binder – became popular in Venice in the XVI century but was then long forgotten. Innovation and evolution have created Lixio, a truly modern incarnation of this Italian design classic.
in just 6 millimetres thickness it is possible to create a modern, sophisticated surface made of high-quality marble elements. The combination of the beauty and durability of these aggregates makes Lixio the perfect choice for creation or renovation of both interior and external areas of prestigious domestic or commercial spaces subject to foot traffic and abrasion, without any risk of damage.
Lixio+, an alternate version of Lixio, was developed through Ideal Work's constant research of new, innovative materials and application techniques. Lixio+ is characterised by larger aggregates (5-12 mm) and therefore a greater thickness (up to 40 mm).
The possibility to include a variety of local marbles combined with a wide selection of more than 20 base colours gives architects and clients great freedom and flexibility in design, making Lixio an unparalleled innovative evolution of traditional terrazzo.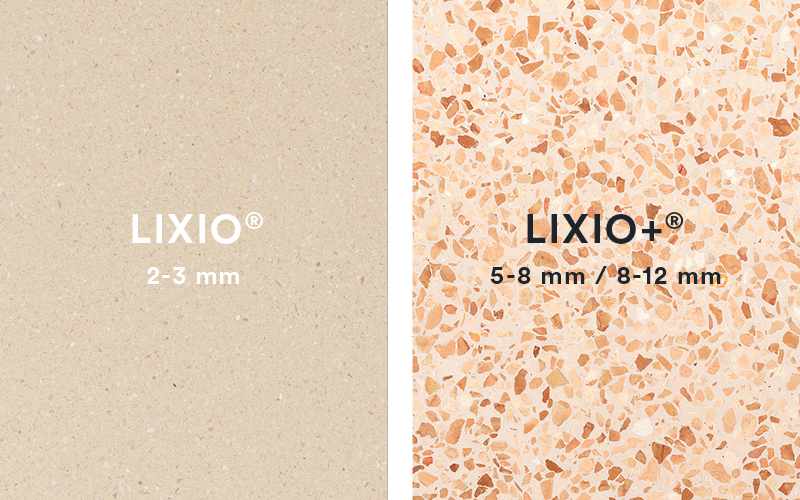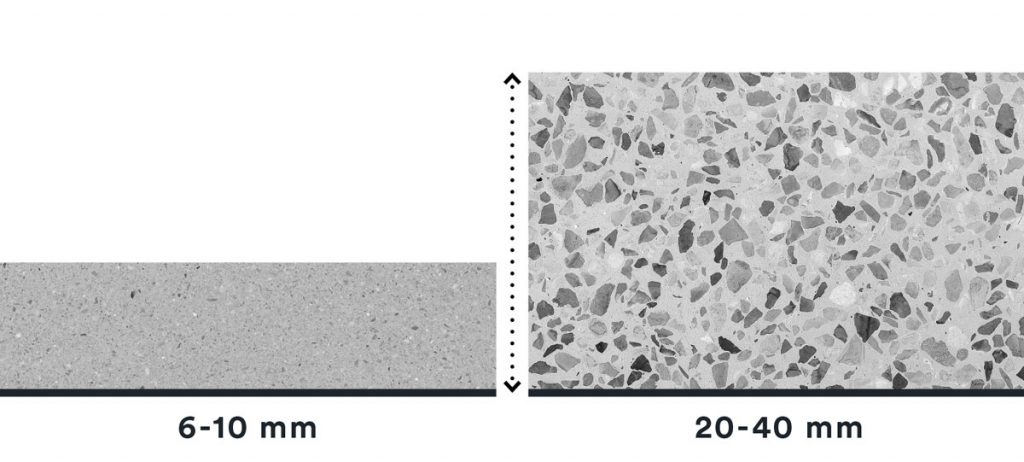 Lixio and Lixio+ reproduce the traditional compositional design yet reinterpret it to meet modern aesthetic expectations. The production process of these innovative surfaces is eco-friendly and has a low environmental impact. Lixio and Lixio+ can also be applied on vertical surfaces and solid furnishings.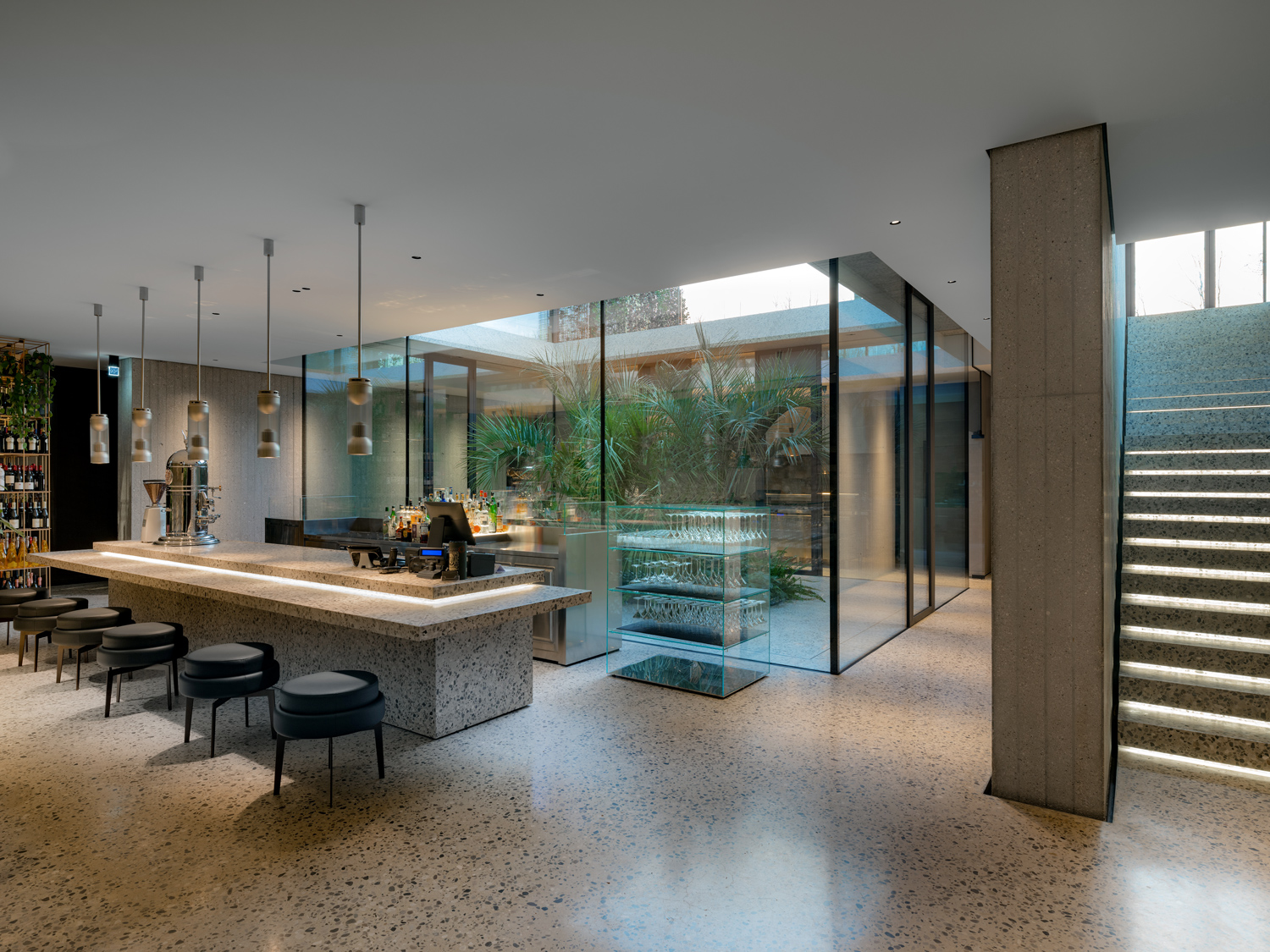 Date: 2019
Where: Treviso, Italy
Architects: Studio MAO Architetti
Lixio+
This XVII century icehouse with war bunker attached, nestled in the hills by Treviso where Prosecco is made, has been restored, creating a luxury restaurant. Lixio+ was chosen for the floor, offering the perfect solution to link the past and the present whilst unifying the different areas of the property, giving the entire space a visually enlarging effect.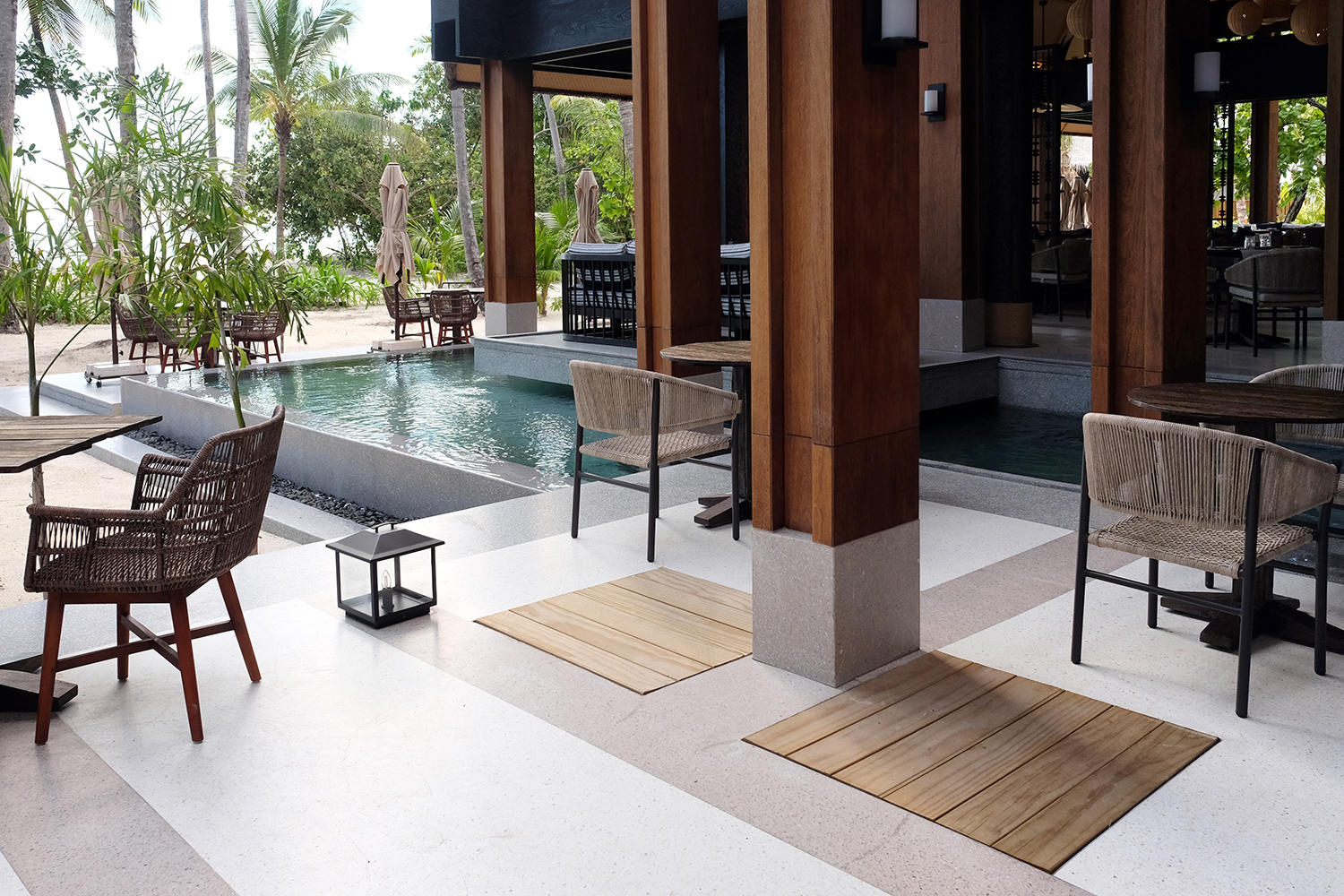 Date: 2018
Where: Maldive
Lixio
The first five-star "art immersive" resort in the famous Indian Ocean archipelago offer its visitors a truly unique experience combining coastal facilities with famous contemporary artists' artworks depicting the local flora and fauna: two different dimensions perfectly unified by the use of Ideal Work's Lixio, a tri-coloured terrazzo floor. The perfect background in this unique context.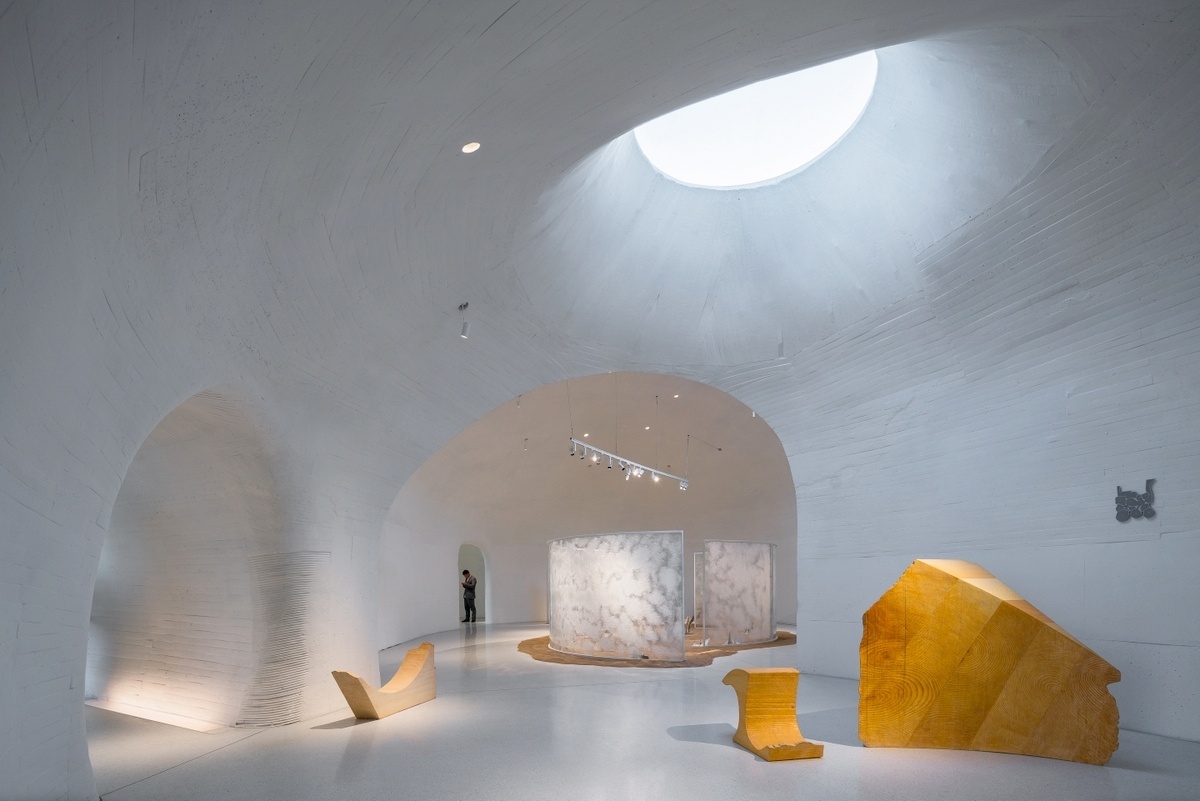 Date: 2018
Designer: OPEN Architecture
Principals in Charge: LI Hu, HUANG Wenjing
Where: Qinhuangdao, China
Lixio+
This spectacular museum, built in the dunes on the northern coast of China, has a unique structure, reminiscent of the sand castles children make on the shore and the primitive caves where prehistorical rock paintings were found. For the interior, a minimalist style was adopted, characterised by the use of Ideal Work's Lixio, a refined terrazzo floor able to bring together the various areas of the building whilst making the artworks on display stand out.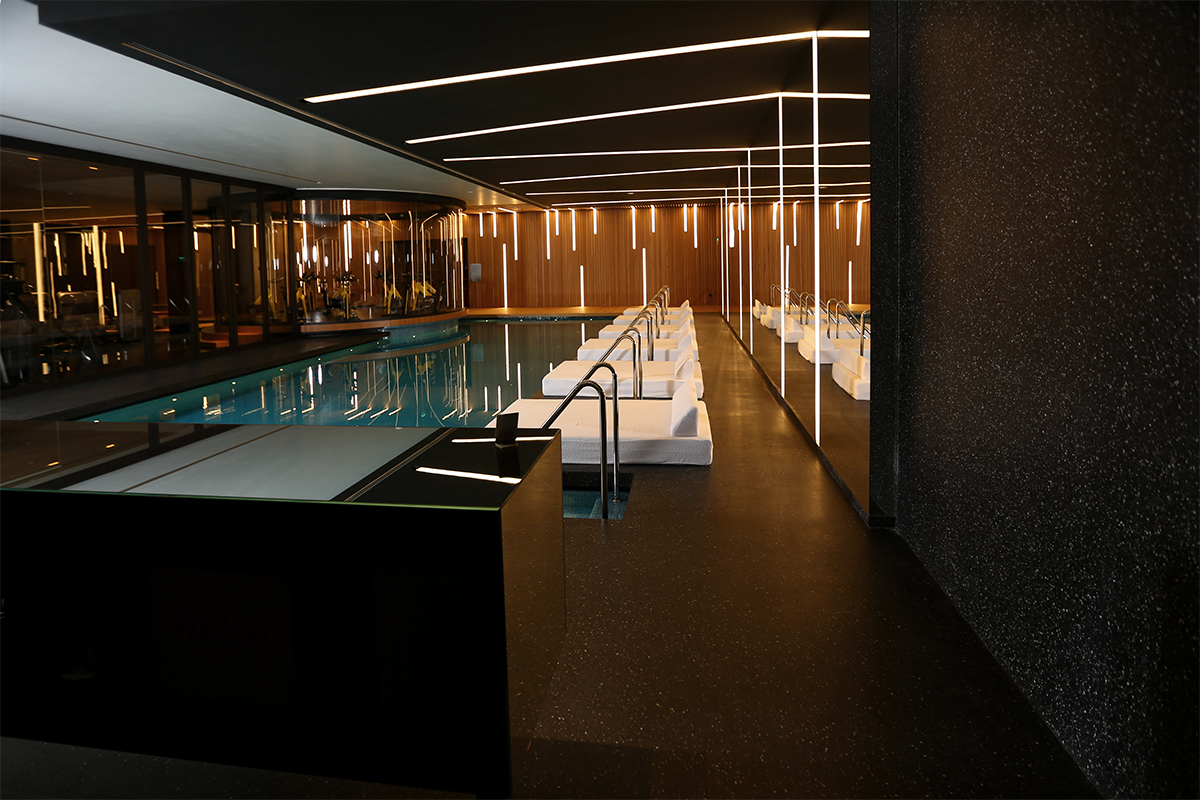 Date: 2018
Where: Kazan, Russia
Lixio
This magnificent hotel emerged from the refurbishment of a XXth century former hospital. The main visual impact is created by Ideal Work's materials which have been used to cover the building's various surfaces. Lixio, in particular, stands out. It's beautiful blend of natural aggregates and base colour has been utilised to great effect in the restaurant, luxury spa and swimming pool.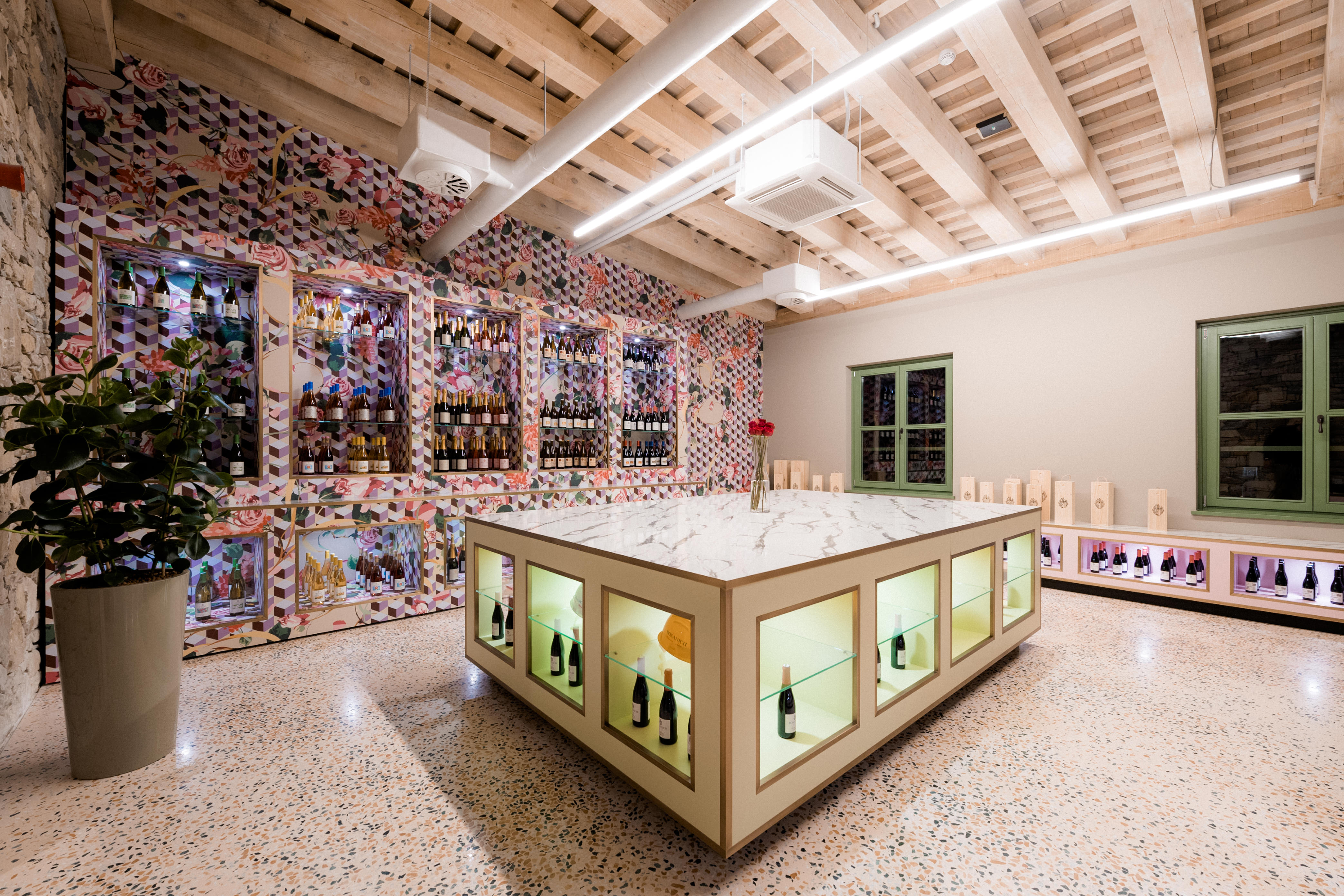 Date: 2019
Where: Croatia
Architect: Idis Turato
Lixio+
This elegant family-run hotel facing the Mirna valley has both a bistro and a wine bar; visitors are received in a wide hall where the bright velvet furnishings create an incredible visual contrast with the beautiful terrazzo floor, also present in the wine tasting area.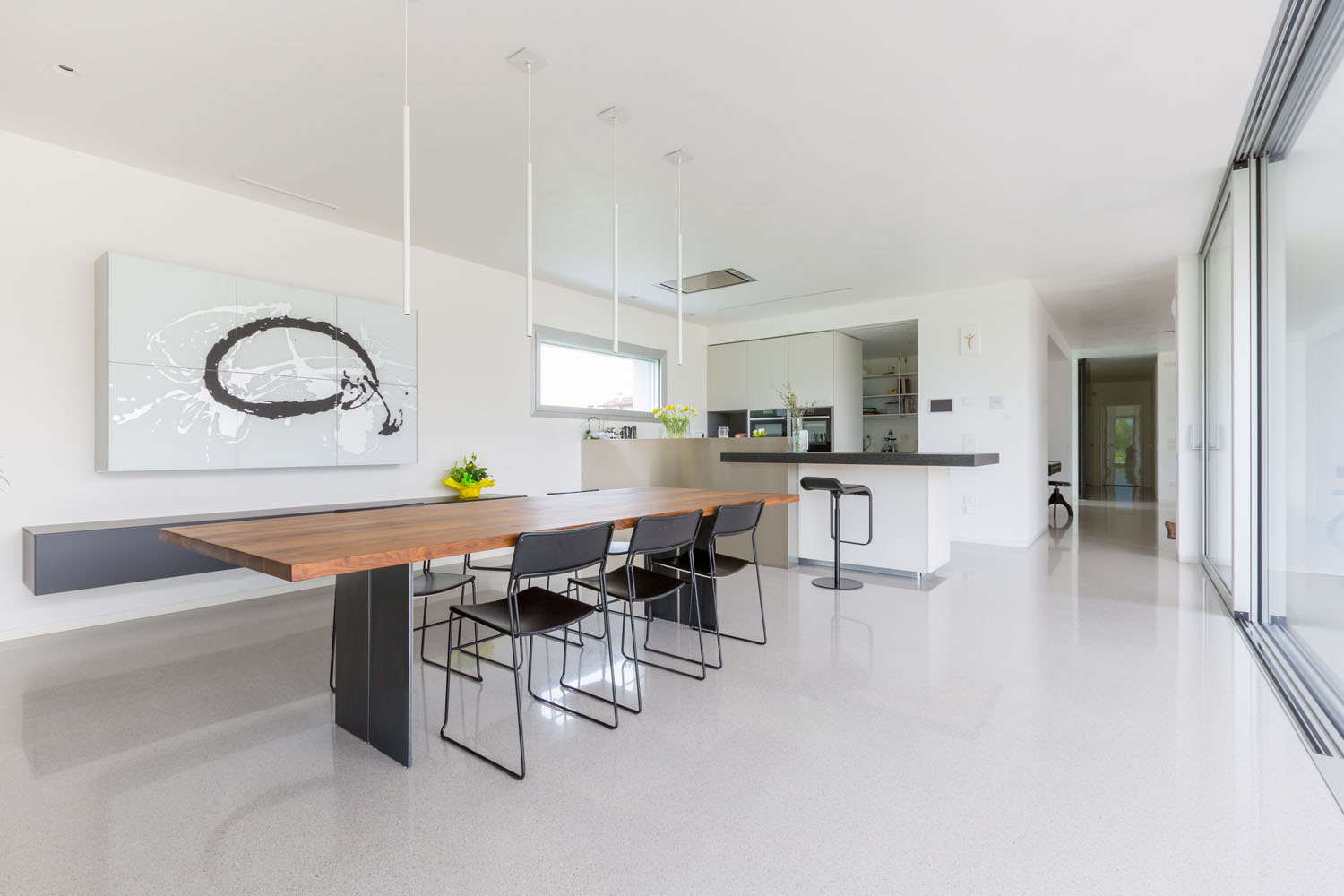 Where: Italy
Lixio
This modern house in north-east Italy is the perfect example of a minimalist balance of shapes and a conscious choice of materials. Ideal Work's surfaces enhance the unique nature of both the internal and external spaces thanks to the beauty and gloss of the Lixio terrazzo floor in a Carrara White shade.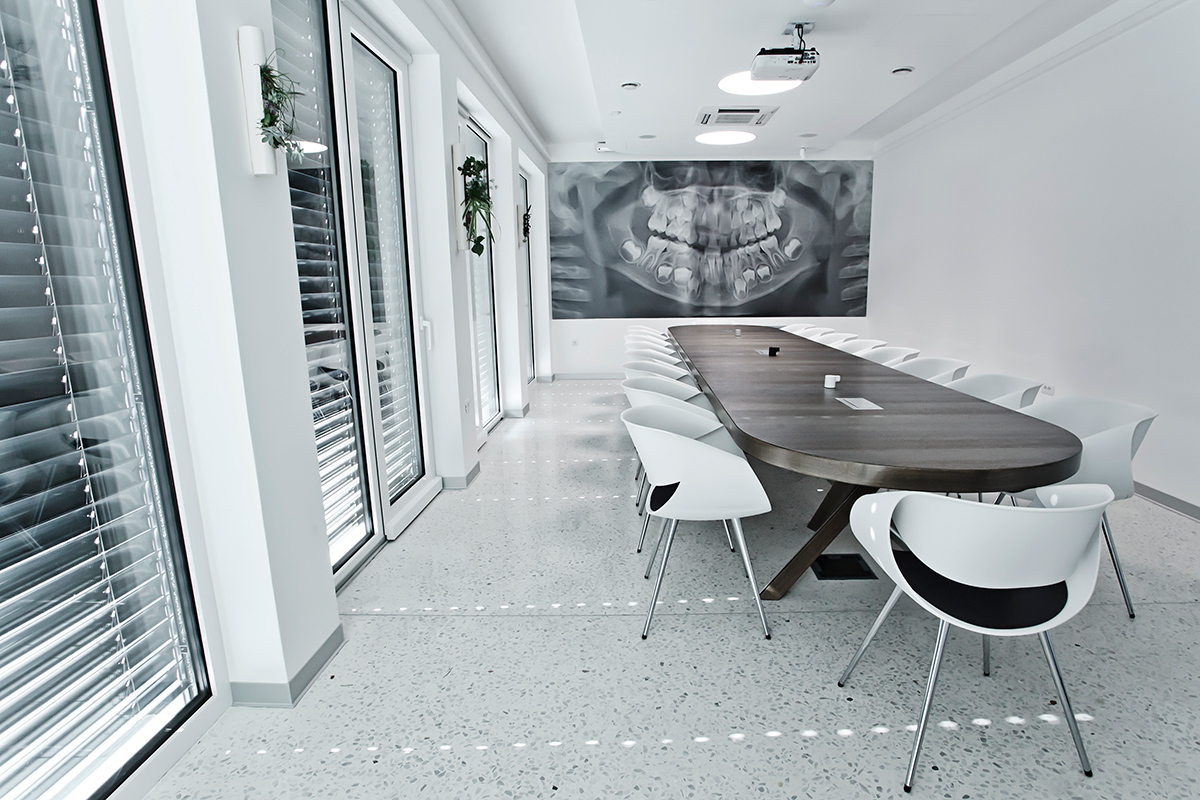 Date: 2018
Where: Croatia
Lixio+
For this visual, dual-coloured environment where white rules as symbol of cleanliness and brilliance, Lixio+ in Carrara White shade is the perfect choice as its beautiful, easy-to-maintain, seamless surface is able to give the whole practice a vibrant, contemporary glossy look.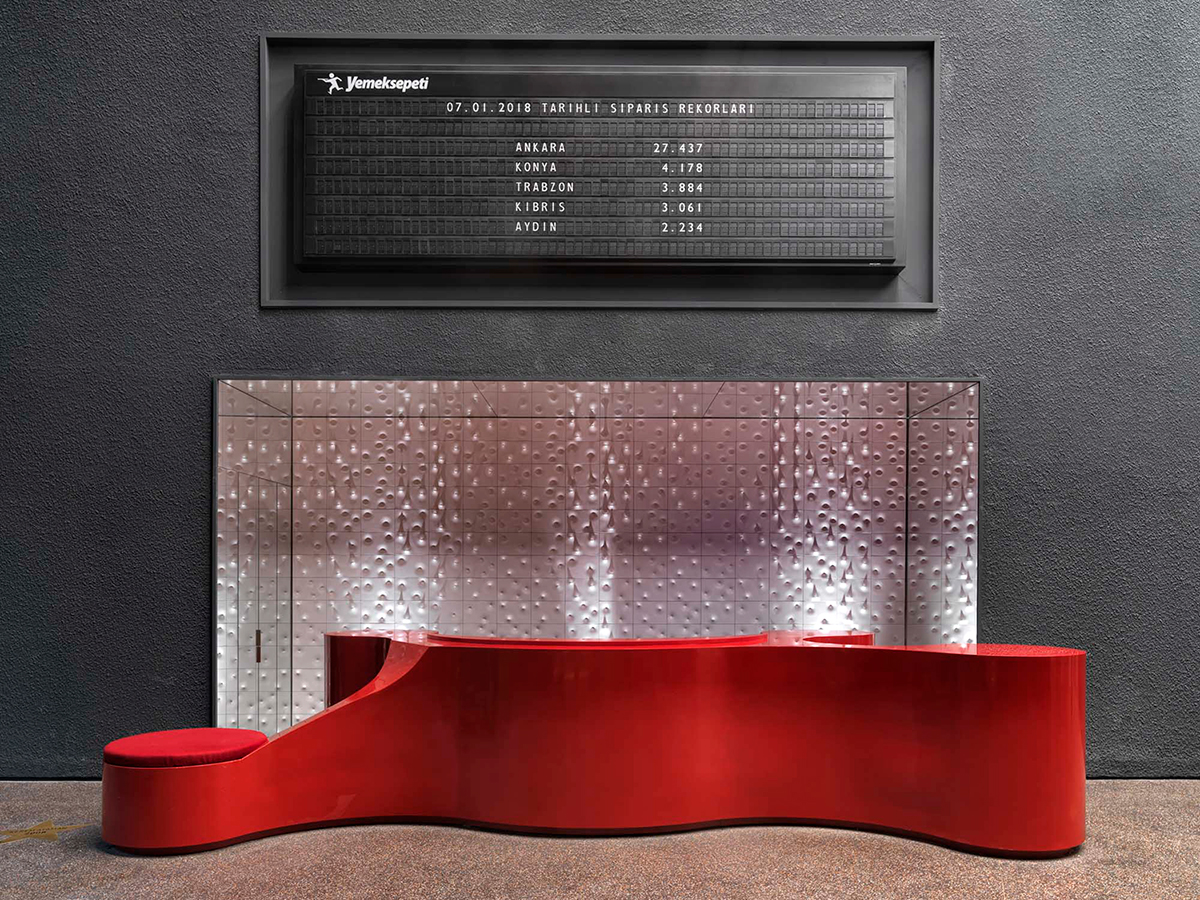 Date: 2018
Where: Istanbul, Turchia
Architect: Erginoglu & Calislar Arch
Lixio
The headquarters of the online food delivery service Yemeksepeti, occupying an area of almost 1,000m2, dominates the centre of the Turkish capital. The building is deliberately innovative and dynamic, reflecting the company that it represents. Various floors and architectural elements are unified by the same Lixio terrazzo floor in different colour combinations.